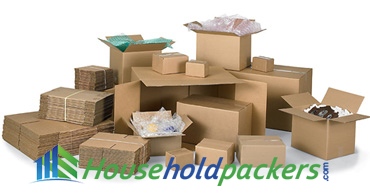 Fill in Your Inquiry
and we will connect you to the Best Packers and Movers
If you want to move successfully then you must plan well before the arrival of the trucks. It is easier to move if the stuff is smartly organized and packed. For stress free shifting it is always good to hire a packing and moving team. But, this does not mean that you are not involved in anything. After all, it's your stuff. You can use your own common sense for shifting and along with few moving tips that will help you to shift your lovable stuff whole and at the right place at new place in your house with the help of packers movers.
ORGANIZE AND PLAN: Try to clean and organize dishes, clothes and other things before the arrival of Packers Movers, as it is easier to move the stuff when they are not in a mess and organized properly.
ELIMINATION: Pull out the things that are no use to you. Give them or donate them to the people who are in need of it. But mke sure you do this well in advance that is before the packing team comes. Keep it all in one piles or box and donate.
PILE THINGS THAT YOU FEEL YOU WILL MOVE BY YOURSELF: These are the things that you might need one or 2 days after the shifting or on the say of shifting. These include urgent medicines, enough clothing for duration of your move, personal items, jewellery, money and other valuable items that you don't want packers movers to move for you.
LABEL ROOMS: It will be easier for the packing team to pack and unpack the stuff in the same room as you have labelled. Labelling helps to organize things in a better way and makes the shifting easier.
CLEARLY SPECIFY THE ITEMS THAT ARE OF HIGH VALUE: Make sure that you label all the items that are of high value. This will help to inform the packers and movers about the items that need extra care.
REMOVE UNNECESSARY ITEMS: Make a place for packing as it makes the packing move at a good speed. Try to have empty surfaces to work on (tables, countertops, etc.) that are clean and spacious.
TAKE A WALK WHILE PACKING IS GOING ON: Don't forget to inform the team of movers and packers about your expectancies and answer all their questions regarding any problems. Take a walk in your home before and after the packing is done and do it until you are not satisfied.
PREPARE FOR SNACKS: Packing time is the times when you can't operate your kitchen. So, have some handy snacks for the time you and your family feels hungry.
So, follow these moving tips and make your move simple and relaxing. Do a little research before time and you will avoid spending the first year in your new house trying to find out things for your daily needs. So, when you are planning to move, don't do it alone. Call for a packing and moving company for helping you at every step.
Recent Blogs