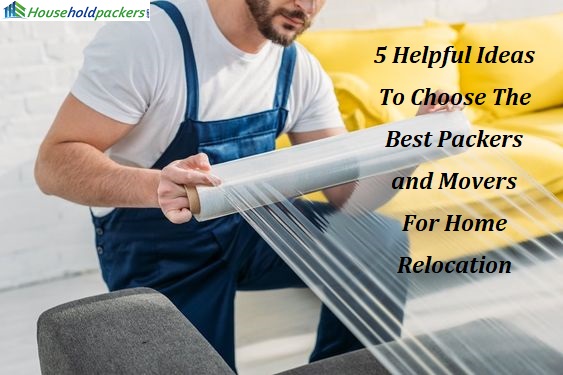 Fill in Your Inquiry
and we will connect you to the Best Packers and Movers
When you decided to take up that job out of your city, little did you inevitably have to shake hands with the gruesome task of frequently moving with your lock, stock, and barrel. But as thrilling as the idea of exploring and curating a new place may sound, it always comes at the cost of exhaustion of your mental and physical health. Professional assistance becomes crucial when you are loaded with fragile items and you cannot bear their loss amid all the hassle of shifting. Whether you are moving across state borders or within the same state, you need to be certain that your belongings won't be destroyed in transit. With so many brand-new packaging businesses setting their foot in the market, it understandably becomes challenging for the customer to select the best Packers and Movers in India as no one would want to fall prey to any sort of scam.
Customer Testimonials and Background Check go Hand in Hand:
The very first thing you need to do when choosing the Best Packers and Movers for Home Shifting is to rely on the words of your friends' and relatives' suggestions. If that does not work out for you the internet becomes your ultimate help. You are just one Google search away from knowing their work history. One of the most important things you should do is read reviews to know the character, demeanour, and past of a moving business you are considering using.
However, sometimes you may come across some fraudulent and paid reviews. That's when the background check comes into the picture. You can inquire about the specifics of their previous clients. Check their expertise in packing by speaking with real clients who have already utilised their services.
Everything Is Centered on Research
Do not fall for the words of the very first Packers and Movers company coming your way. There are thousands of defrauders roaming around who claim to be the best and end up being your worst nightmare. Hence choosing genuine help can save you from a tad of hassle even if they are charging a bit more than the others. Generally, shady firms tend to quote for a very low price in order to lure customers. So even if the firm is quoting a little more price that can be easily negotiated and you trust their legitimacy, go with them with your eyes closed. The price becoming the major concern in the very beginning can bring you a lot of loss at the end.
Research thoroughly and shortlist the best Packers and Movers around before sealing the deal.
Visit their Physical Address
You'll have a clearer idea of such firms once you pay a visit to their office and talk about the relocation procedure. Visits to their offices will provide you with a wealth of knowledge about the businesses and their operations, assisting you in making the ideal choice of packers and movers. And god forbid if something unfortunate happens in the worst-case scenarios, you will always know where to find them.
After confirming their physical address, ask the company to demonstrate its legal credentials before you sign the contract. Verify whether they have a business licence or other legal authorization to operate. Remember that you need a reputable company that will answer you if you have any concerns. Be wise and carefully review all of their legal documentation since all of your possessions will eventually come under their hands and must be kept safe and secure. Check all of their paperwork and information twice.
Discuss Everything
From hidden costs to any additional charges, you need to discuss everything with them before beginning the relocation process as it may save you from any kind of forthcoming loss or scam. In order to draw clients, Packers and Movers quote fewer prices but once the move is complete, they present them with enormous bills that they had never discussed. Apart from that, there are also some additional costs involved that are based on your shipments. Having a word about all such scenarios that may stagger you at the end would be a wise choice.
Aside from costs, one thing that always should be talked about is the packaging procedure and the material used by them. That becomes of utmost importance in the end as poor quality material can ruin your fragile as well as other items which is the primary concern of the whole process. You may request them to offer you a list of the materials used for packaging as well as videos showing the packing process.
Opting for Insurance can Never be Wrong:
It is crucial to review the company's insurance coverage. Good Movers and Packers for Home Relocation in India will offer insurance coverage in the case of damage or misplacement of any incident throughout the procedure from their end. A warning sign in and of itself is if they refuse to admit it while claiming to be reliable. Your mind should immediately register that a company of this nature can be a hoax or not have the necessary experience to complete the task perfectly, safely, and securely.
Recent Blogs