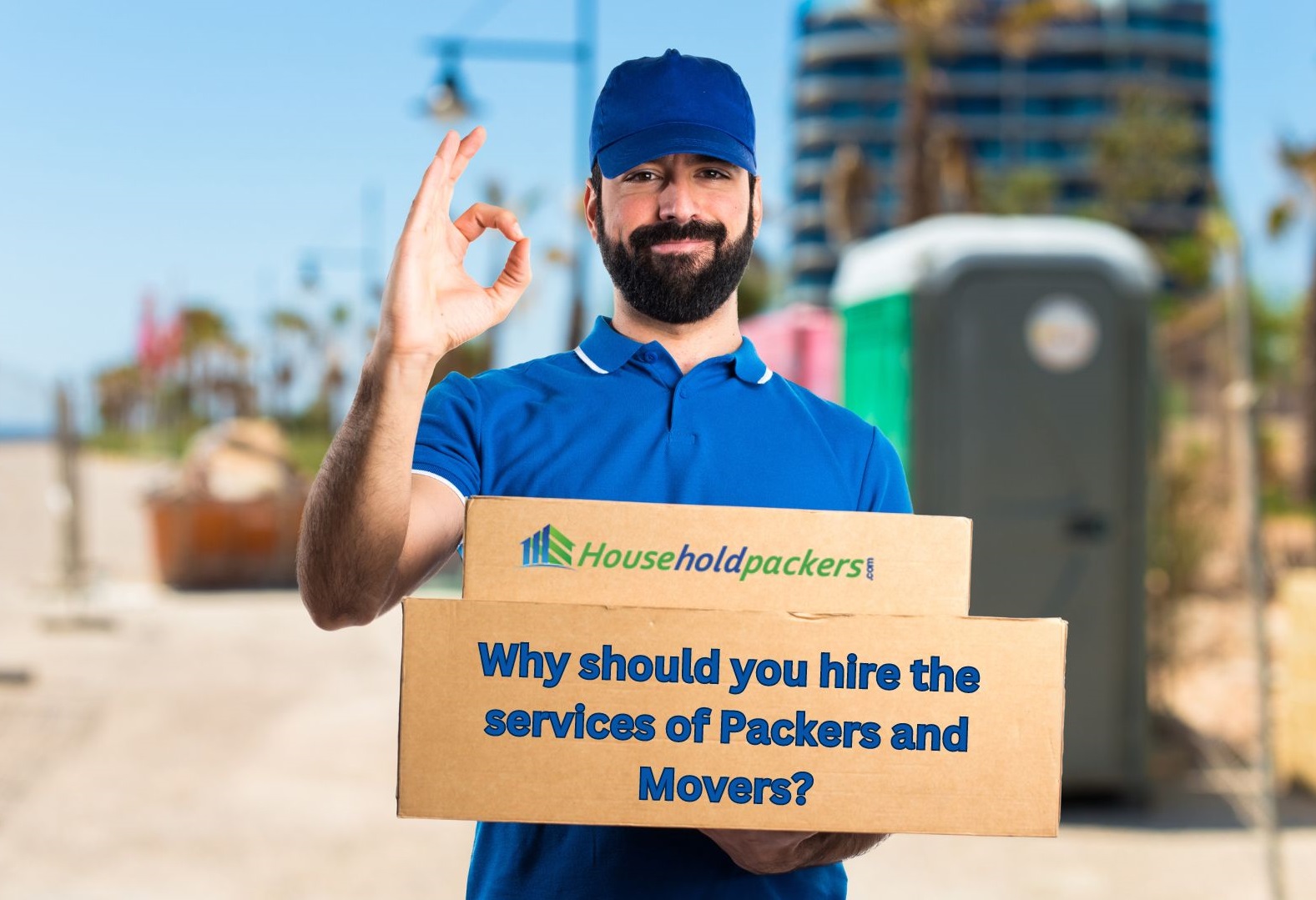 Fill in Your Inquiry
and we will connect you to the Best Packers and Movers
When you plan to move to a new city or a new home within the city, it is vital that you get help from a professional service provider according to your needs and requirements. Hiring the services of packers and movers can be a wise decision for various reasons, especially when you have a paucity of time and you need to do things for you. There are several movers and packers, however, the catch is to hire the best one according to your requirements.
Mentioned below are some potent reasons to consider hiring professional packers and movers near you:
Saving of time and energy

: Packing and moving from one destination to another can be an intimidating and challenging task. For this reason, it is suggested to hire professional packers who help you in saving time and energy, as they take care of the entire process, leaving you free to focus on other important aspects of your move. For the best movers and packers log on to householdpackers.com and hire a service provider that best fits your need

Expertise and Experience

: We cannot do everything on our own. Packers and movers are trained professionals with extensive experience in handling all aspects of the moving process. They are well-versed in packing, loading, transportation, unloading, and unpacking, which can help ensure the safe and efficient relocation of your belongings. So, when help is available, it makes sense to hire the same and make your life easy.

Proper Packing and Handling

: Packers and movers have the necessary tools, equipment, and materials to pack your items securely. They know how to handle fragile, valuable, and bulky items, reducing the risk of damage during transit. Packing everything is a tedious process. The professional service providers are aware how to pack properly and will make sure that your stuff is securely packed.

Safety and Insurance

: Reputed moving companies like householdpackers offer insurance coverage for your belongings when the goods are being transported. This provides hassle free location, as it ensures that you can receive compensation in case of any unexpected accidents or damages. Always include the insurance charges. These are important because if you do not include them and any unforeseen event happens you will regret it hugely.

Efficient Transportation

: Professional movers have a fleet of well-maintained vehicles that are equipped to transport your belongings safely and efficiently. They also plan the logistics of the move to minimize the risk of delays. It is not possible for a person to do all this stuff on his own and with efficacy.

Customized Services

: Sometimes, you may have specific needs such as there is a huge piece of furniture that needs to be packed in a certain way. Packers and movers can provide tailored services to meet your specific needs. Whether you need a full-service move or just assistance with packing, loading, or unloading, they can customize their services accordingly.

Reduced Stress

: Moving can be a stressful experience. Hiring professionals to handle the move can significantly reduce the stress and anxiety associated with the process. You can rely on their expertise to navigate potential challenges. Stress can cause a person to make wrong decisions but when you know that there is an expert to do things for you, the level of stress and anxiety can fall down hugely. So, it makes a lot of sense that you hire the services of professional movers and packers.

Cost-Effective

: While it may seem like an added expense, hiring packers and movers fall pretty cheap in the end. They can help prevent damage to your belongings, save you time, and reduce the likelihood of additional costs associated with DIY moving, such as renting equipment, buying packing materials, and potential injuries. When you do things on your own, you might end up spending more than you anticipate. So, the best bet is to go in for expert help that is available rather than trying to handle things by yourself.

Local Knowledge

: Local packers and movers are familiar with the localities in their area, which can be beneficial when you are navigating in the traffic and have other logistical issues that can arise during a move. This will help reduce predicaments that might show up during the moving phase.

Convenience and Peace of Mind

: Professional movers provide a lot of convenience along with peace of mind. You can without a doubt trust them to take care of every detail of your move, allowing you to focus on settling into your new location.
So, these are some of the reasons why you must hire the expert services of a mover and packer near you. When hiring packers and movers, it is necessary to do proper research and choose a company that is reputed with a track record of delivering quality service. Getting recommendations from friends or reading reviews can help you make an informed decision and ensure a smooth and stress-free moving experience.
Recent Blogs