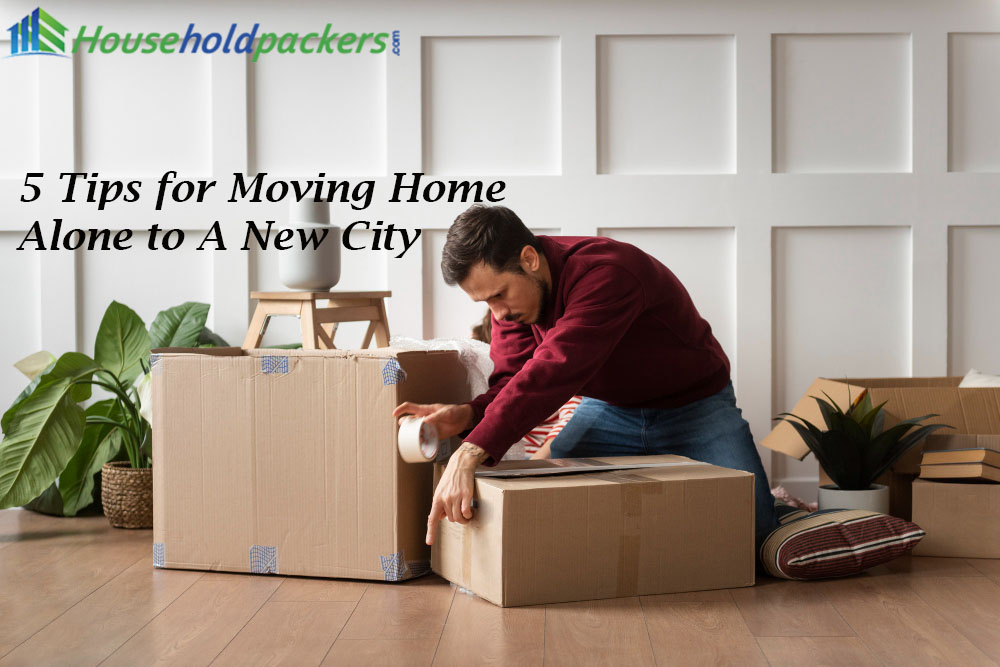 Fill in Your Inquiry
and we will connect you to the Best Packers and Movers
It's always complex to relocate to a new city; going alone presents additional difficulties. Relocating to a new city is among the most empowering and interesting things you can undertake as an independent adult, whether for an overseas study semester in your 20s, a post-graduation getaway, or a career & lifestyle transition in your 30s or 40s.
It can be challenging to match the excitement of moving to a new location and beginning something new. However, relocating to a new city requires some drive and aptitude and primarily expert movers and packers in India.
Some tips for home moving
Study the local neighbourhoods
Any significant life decision must always start with some investigation. Knowing your work location, calculating commute hours, and figuring out how to go from one side of the city to the other are crucial for calculating the amount of time required to travel and see a new city. And it's crucial to get used to a new city before relocating there.
Get referrals from friends
Your buddies might know people in your new city even though you don't! See whether your friends know somebody you might meet up with when you move to your new house by asking around, using social media, and asking them. When you're intimidated by meeting other people on your own, it could be simpler to meet individuals this way as you'll already have a buddy in common.
Keep living in a cooperative flat or think about getting roommates
Sharing a room may be required based on the city you relocate to. Rent savings are one benefit of having roommates, but it may also be a terrific opportunity to meet new folks. Whether or whether you wind up with your closest friend as a roommate, it will still open up new opportunities for you to socialize and form a community.
Co-living involves keeping your bedroom private while sharing a larger communal space (often a living room plus kitchen) with several other tenants. For individuals relocating to a new city alone, it's an excellent alternative because: (1) the private rooms also include utilities; plus (2) it's a wonderful opportunity to quickly meet other people while maintaining plenty of personal private space.
Pack light
Due to shipping and moving expenses, every transfer is difficult and can also be costly. It will be simpler to settle in if you pack less. Additionally, traveling light allows you several chances to build a new home in a foreign setting.
Don't take more than you require
Packing for a relocation to a new city could be stressful enough! If you're relocating to a new city, consider selling your furniture and relocating to a furnished apartment instead. When you move into a short-term, furnished sublease, dealing with furnishings will be much less stressful.
In addition to utilities, cleaning service, Wi-Fi, basic household supplies, and community events & activities, Common Apartments provides completely equipped private apartments in common buildings.
Keep a strategy
Having a plan while preparing to relocate to a new city is crucial. Make a list of the items you must bring and any additional items you may need to purchase. Make a list of activities and tourist attractions you want to experience while residing in your new location. It's crucial to have a plan while also being adaptable.
Give oneself a year to get used to it
whenever the thought, "OMG, what a horrible mistake!" "I was so stupid for thinking this was a good idea!" comes to mind. or "I'll never enjoy living here, and I'll pass away alone!" Tell yourself that matters are still in transition, relocating is difficult, and you are allowing yourself a year to adjust before passing final judgment on the relocation — and, trust me, it will happen.
Make your new location feel comfortable
You have a place to return to after a long day at school, work, or exploring. Make the apartment or home as comfortable as possible by adding pictures of your loved ones or personalizing the decor to suit your tastes.
Don't be wary of unfamiliar people
Of course, use common sense. However, if you're traveling to a new city by yourself, you're likely also the adventurous sort. Keep an open mind and mingle with many types of people.
Join meetups for new tourists or go to meetups for your profession.
Join a reading group. Go alone to drag performances or bars. Just be open to meeting new folks when you're out and about. Pose inquiries and strike up dialogues. You'll be amazed by how open people are to chit-chat; this is especially true if you're new to a city.
Keep mementos from your former residence
Listen, sometimes we're all a touch homesick. Because of this, you are carrying souvenirs from your last residence can be useful. It is wholesome. There will inevitably be difficulties while relocating to a new city. But you'll be ready to get through it if you maintain souvenirs from your past plus memories of where you've been from.
Conclusion
Relocating for a new job or attending school can make the transition or home shifting a little easier. Still, regardless of your circumstances, it can be challenging to feel at home once you're by yourself in a strange location. The greatest way to make the shift easier is to put oneself out there, take advantage of every chance you get, and make time for oneself.
Recent Blogs