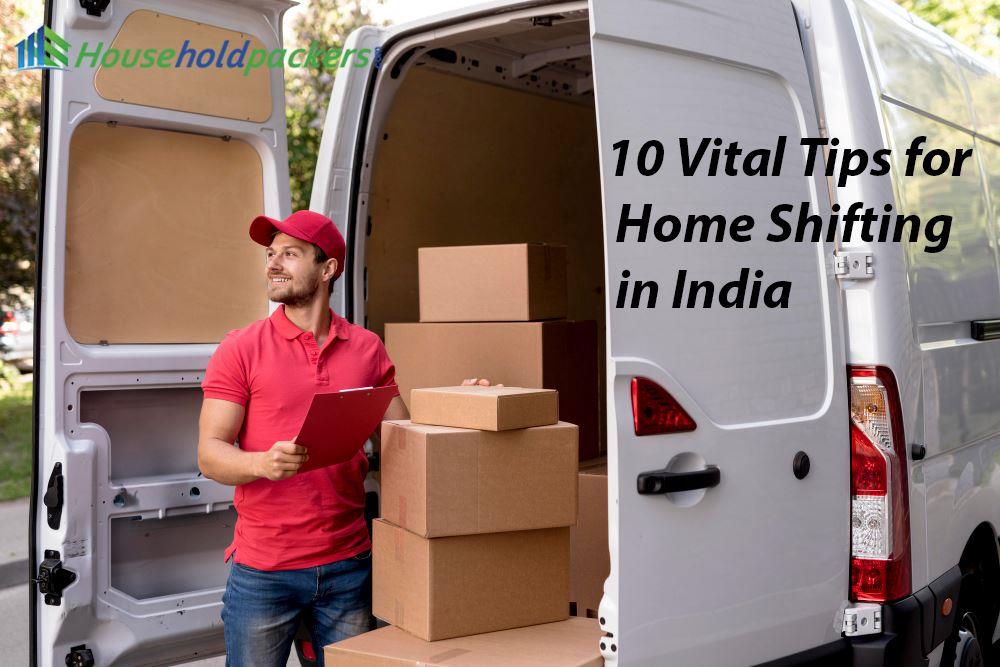 Fill in Your Inquiry
and we will connect you to the Best Packers and Movers
Whether you hire professional packers and Movers or do it yourself, packing and relocating a house is difficult. There are numerous tasks that one has to complete when Home Shifting in India. Finding a transportation business, packing everything, organizing the inventory, and leasing a vehicle are all necessary steps (in case you are relocating on your own).
10 Tips for Home Shifting in India
You can monitor and handle your move much more effectively if you take a close look at it and compare it to your to-do list.
Employ a mover or try it yourself
Among the most important choices is this one. People encounter difficulties when moving houses since they choose to do it themselves. Whenever you have past moving experience and if there are no local movers available, you should consider doing the move yourself.
In some cases, it gets difficult to find a mover in rural areas. Before deciding to move on one's own, one needs to assess the resources and viability. It is usually preferable to hire movers rather than do it yourself.
Start your search for moving and packing services

.
Companies that move people and things can be very beneficial to you. They understand it so that they can handle everything with ease. Finding packers and movers that are knowledgeable, skilled, dependable, and affordable is rather difficult because, in addition to price and quality, you'll want to work with a mover who has the necessary infrastructure to manage your home transferring duties in the best ways.
Arrange the inventory
The difficulty of relocating a house is not inversely related to the amount or weight of the items to be transported, yet it matters greatly anyway. More items demand more work to handle and pack, which directly impacts the overall cost of moving homes.
Hence it makes sense to organize the inventory carefully. Do so when items can be donated, sold, or left behind.
Instead of choosing a mover at random, compare many candidates
As previously stated, you must invest some time in identifying a few relocation companies and then thoroughly assessing each of them when selecting the one that is genuinely trustworthy, knowledgeable, and well-positioned. You can choose the best service provider by comparing and reviewing moving and packing firms' rates, profiles, and infrastructure.
NOC for Transfer by Car or Bike
Obtaining NOC from the RTO of your city is required if you intend to move a bike or a car along with your household belongings. The process of obtaining a NOC from the RTO takes more time than a single day.
It will be even more difficult if your automobile or bike is financed. Therefore, get started on the NOC procedure at least three weeks before moving.
Decide on a mover and create a packing timeline
When you've examined each mover, it's time to choose one and establish a schedule based on your preferences and the company's availability. They usually provide services at your convenience, but wherever possible, you should give them a slight scheduling edge.
It could be challenging for the mover to do both if they have already agreed to pack on a certain date and you wish to move on that same day. So, establish a schedule.
Purchase airline tickets for you and your family
It's wonderful that you have made the necessary preparations to ensure that your belongings are packed and transported by packers and movers safely. You should, however, also purchase your airline tickets. Purchasing tickets in advance is always a good idea whether you want to take a train or a flight.
You might find some good offers on airline tickets, and your chances of receiving booked train tickets simply rise when you book early. Being fortunate enough to obtain booked train tickets during the holiday season isn't easy.
Intimate family and friends
Informing your friends and family about your move is a wonderful idea. Hosting a gathering at your home with them would be fantastic.
Request for Address Change
You must not let this crucial work slip your mind. Nowadays, most people receive their statements electronically, but you must still notify their bank of any address changes. A request form is available, and occasionally you might need to compose an application. Make contact with your bank and ask for a change of address.
Daily necessities and local housing demands
Be sure to inform the vendors of your daily necessities, such as milk, newspapers, vegetables, etc., of your impending move.
Others
Prepare your children by making it as engaging as possible and encouraging them to view it favorably.

Call your hired movers as soon as possible on the day of the move to ensure they have remembered.

Remove the phone and power cords. To prevent wastage, ensure you have planned to have the telephone disconnected, and the main power turned off.

Make sure to load only some of your cleaning supplies onto the truck if you clean the house after the furniture has been removed.

Ensure to get the cleaning underway as soon as possible.
Conclusion
Before leaving the house, please paste a note with your new address and the other tasks above. Any postal mail can then be forwarded to your new address. Your to-do list contains many items, so you should cross each off one by one when carrying out household shifting in India.
Recent Blogs