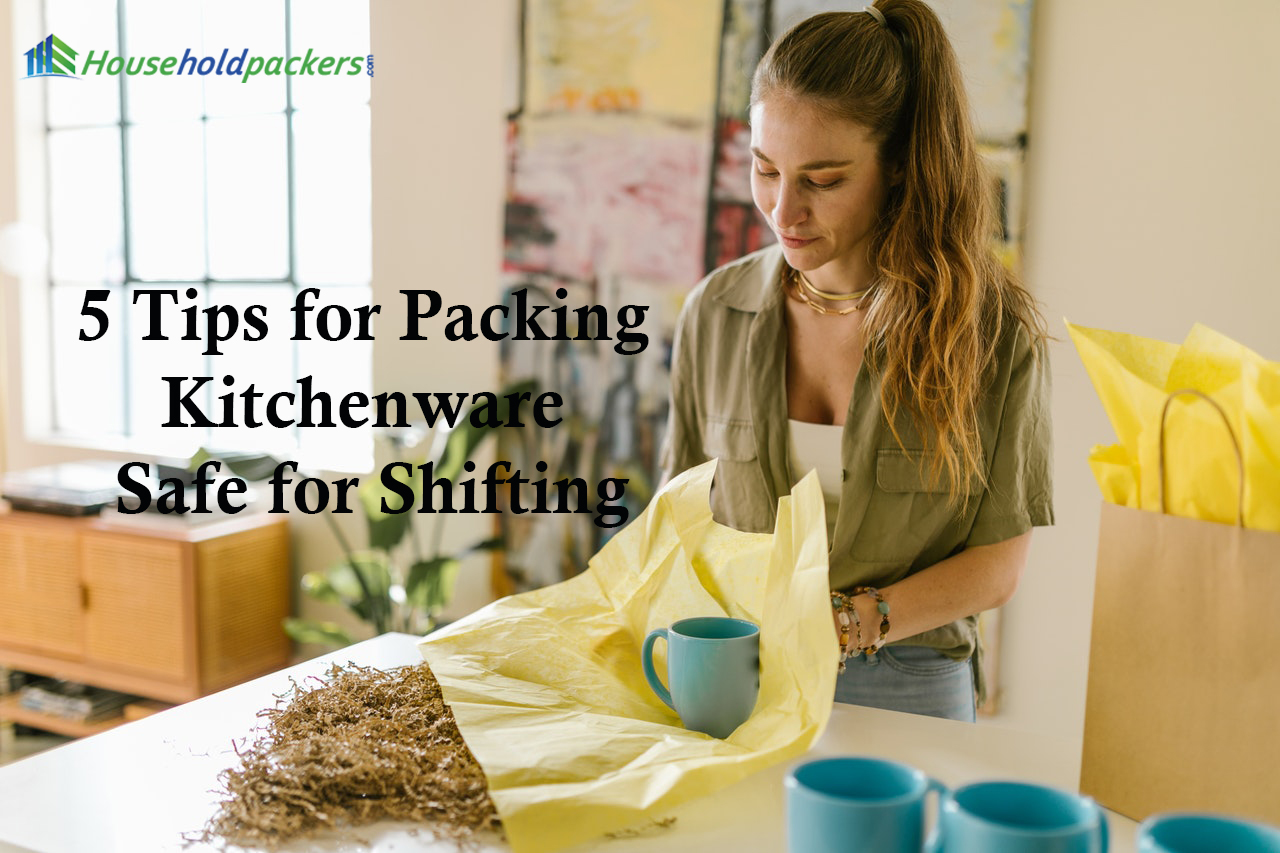 Fill in Your Inquiry
and we will connect you to the Best Packers and Movers
We all know home shifting is a difficult process. This process will become even more difficult when it is done without planning. It is advisable to when the shifting has to be done you need to take a few best steps which makes your relocation hassle-free.
In the shifting process you need to do a lot of work, you need to take responsibility for many things. While performing the things you don't know whether you are doing right or wrong. If the things are done in a manageable way then your shifting will be smooth. So you need to pack your household goods in the right way. While shifting from the old house to the new house, what things you require the last in the kitchenware and you need to pack them at last and things which are required first in the new house in the kitchenware.
Packing all the kitchenware stuff effectively during the move is a great responsibility. If you want to make your kitchenware safe and protected then you need to follow our packing kitchenware tips to make your safe home shifting from one address to another address.
Start Early : Kitchen area is the most complicated area of the house because in this area you will get several types of products from fragile to liquidy to appliances etc. You need to pay a lot of attention in packing the kitchenware. You need to start the packing process as early as possible because you will get enough time to pack the goods efficiently and correctly. If you think within a few hours you will be able to pack the kitchenware then you are thinking wrong. If you start early you will do the things in proper order like you will clean the boxes, orderly pack the boxes. This way you will take cleaned boxes with you at your new home.
Pack Least Used Items First : While packing you need to start packing with the items which are least used like dinner sets, silverware or any other set which are required occasionally. This way you will pack the sets properly with safety.
Use Sturdy Boxes : Packing the kitchen area is not a complicated task, just you need the right things to pack the goods before moving it from one place to another. For that you need to use sturdy boxes so that things reach their destination safely and securely. You need to use the proper packing material like bubble wrap, newspapers etc.
Pack Glassware Separately : You may have many breakable glasses in your kitchen. To keep them safe and secure during the transit, you need to pack the glasses separately with the proper packing material. You need to pack each and every glass separately so that nothing gets damaged. While placing into the boxes you need to label the boxes correctly. Instructions like Fragile and Handle with Care will also assure the good's safety at both the ends.
Pack Silverware Safely : If there are silverware items in your kitchen, you need to pack it safely with the right technique, so that nothing will harm your silverware. Silverware reacts very fast with air, so you need to do the packing effectively. Packing them close and safe is the only way to receive it all undamaged at the new destination as well. You can also find more tips for packing silverware on the internet.
Make a List : After packing you need to make a list of all the things that you are carrying to the new place. Inventory is a must, because inventory will help you know which item is missing and which item has arrived. With the inventory you will be able to know the actual number of boxes the packers and movers will carry in the shifting.
You Might Also Like :
Recent Blogs