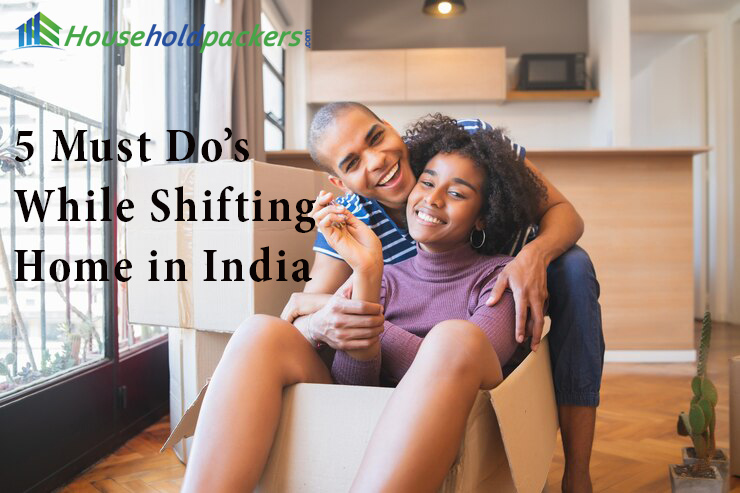 Fill in Your Inquiry
and we will connect you to the Best Packers and Movers
Packing and moving to a new house and especially to a new city is a big task, both physically as well as emotionally. Not only is it a herculean task to pack an entire household but it can also be an emotional strain on a family.
Fortunately, there are professional moving services available to handle all the physical load of packing and moving. One can hire packers and movers in India who can help you shift from one city to another. But even if there are packers and movers available in Delhi, how do you ensure that you move safely? There are some preparations involved that one needs to do on their own before house shifting in Delhi happens. We've prepared some ground rules for you and a plan to sort out your safe house move-
Plan and prepare a checklist- The first step to everything in life is planning. Prepare a checklist of what all is to be done during the house shifting process. Some of the tasks that should go down in the checklist would be – making a list of the household items that need shifting, finding contact details of best movers in Delhi, doing background checks of the same, getting transit insurance, fixing date for packing, billing and final move. These above are some of things that will need to be handled when you decide to move.
Declutter and reduce the household stuff- One of the most important things before a household move is decluttering. Discard, donate or sell extra things that you have in your house. Organise your household and do away with everything that is unwanted. This will not only save your cost of shifting but also help organise your house. Downsizing the total household stuff will go a long way in making the shifting scope easier for you. Make a list of all items to be moved.
Hire professional packers and movers- Find out the best packers and movers in Delhi and start contacting them. Get their shifting quotes as per your scope of work. Compare the shifting charges and check reviews of all moving companies. Keeping budget and their reviews in mind, you can decide which shifting solution you need. Contact the company and hire them. Ask them to do all documentation in written or digital form so everything is transparent.
Prepare the family- One very important step towards an effective household relocation is a positive attitude. As a family, sit together and discuss. Talk out all apprehensions and hear everyone's side of the story. Be positive towards the move and prepare everyone. It will be a tiring task for everyone in the family thus each one needs to be prepared and looking forward to it.
Pack with care and move- the final step is when the packers and movers come and pack everything. Supervise everything at a distance yet letting the pros do their job. Make sure the packers pack all your delicate items with care. Itemise everything so that a proper list is there about what is there in each carton. Post packing, comes the moving process. Check when the items will reach your destination and make sure someone is there to receive it. Prepare for post unpacking and unloading activities and how to organise the stuff when it reaches. Call for extra help in setting up the house if needed at the destination.
You Might Also Like :
How to Find Professional Home Packers Movers in Delhi Region
Key Advantages Of Hiring Professional Packers Movers In India

Recent Blogs