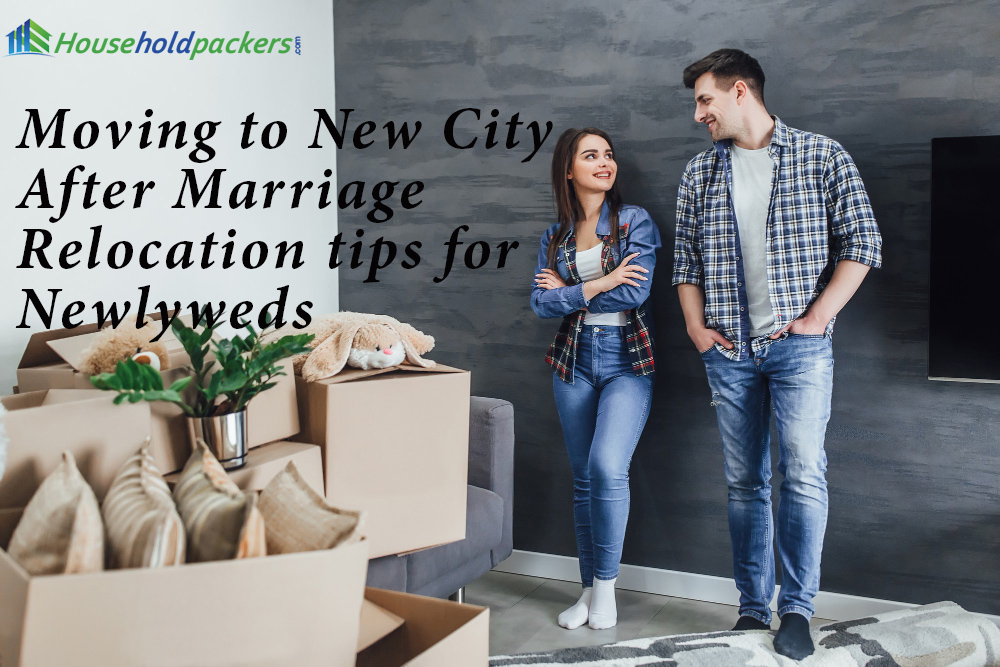 Fill in Your Inquiry
and we will connect you to the Best Packers and Movers
Congratulations on your marriage and happy married life. It is the new phase of your life. If you are planning to move to a new place to live a happy and peaceful life with your spouse. Then you need to read this blog. In our culture people move to a new city soon after they get married to start their new life or due to better opportunity or due to any other reasons. We understand this will be very painful for someone to leave everything behind them and go to a new place.
Sometimes it is not so easy to start a new life with a new person in a new city, without knowing any basic things about the new city. It is very hard to adapt to new things easily in life but one can do all these things easily if they know a few things about the place. So that you will not be completely dependent on your spouse for the small things.
Do a Walkthrough

It is always better to do a complete walkthrough of your locality and new house when it is completely empty. So before shifting your belongings or setting your furniture take a look around your locality and new house. You need to check few things before moving to a new house:

You need to check whether all requested and agreed repairs have been made by the previous owner.
You need to check everything that is included in the sale agreement is present in the house.
You need to double check everything is in working order, including outlets, switches, and fixtures.
After checking all the things, if you find an issue which is against the sale contract then you need to immediately call the realtor and you need to specify the issue. If the issue is not covered under the agreement then it is your responsibility to solve the issue.
Set up a Security System - Safety is an important factor which we have considered before moving to a new house. It is important to feel safe in your new home or where you stay. Everyone does different things whenever they shift to a new house like some people change locks so that prior residents don't have access, installing motion detectors or cameras, using a smart doorbell, or setting up a full-fledged home security system. There are many different types of tools available these days to help you in security.
Figure Out What's Going Where - You need to organise yourself. It will not only save you time but also you will quickly be able to settle into the new house. You need to keep the box labelled so that you will be aware which box is having which item. This way you don't have to search into the boxes. While shifting your large and heavy items like furniture you already have a basic idea of what goes in what room, before moving into a new house you need to think about exactly how you will like to set up your new house. But you can later make changes this way things get easier.
Locate the Fuse Box and Water Valve - Before shifting home you need to check the fuse box and water valve, these are two important things which you can ignore. When they are required you don't want to end up looking for them . It is advisable to identify their locations so that when the power goes out or when you need to turn off the water for some reason you will immediately be able to make your way there directly. Practically your fuse box will be in your basement, garage, or a storage room, and your home's water valve located somewhere around the perimeter of your house.
Make new Friends - Friends are an essential part of life and they will make our life happy and easy. Try to make new friends in the city, so that they will help you in settling and so that you can handout. Also you need to maintain the relationship with your old friends by scheduling phone calls, video calls, etc. Make new friends and try to keep the old friends happy.
You Might Also Like :
Recent Blogs