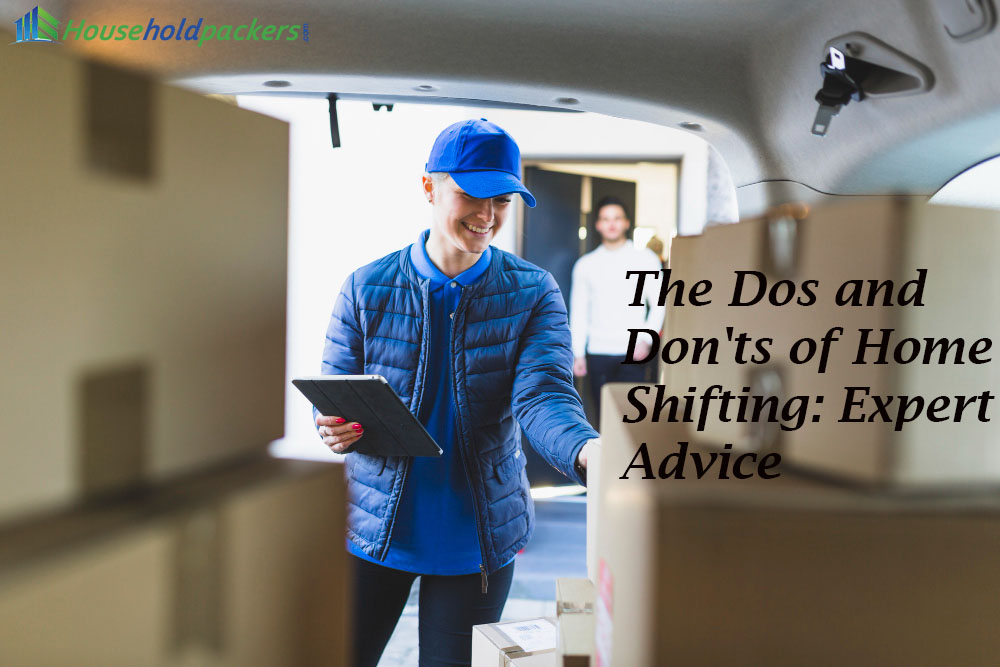 Fill in Your Inquiry
and we will connect you to the Best Packers and Movers
Moving to a new home is always a stressful and challenging task. Packaging everything and moving it to a new location can be overwhelming. However, it doesn't have to be this way. With proper planning and preparation, moving can be smooth and stress-free.
Here are some dos and don'ts of home shifting that will help you to make your move as seamless as possible:
DOs:
Plan ahead of time
The key to a successful move is to plan ahead of time. Make a checklist of things you need to do before the move. It includes booking a moving company, arranging packing materials, and notifying utility providers. Give yourself enough time to complete all the necessary tasks before moving day.
Create a moving timeline
Start planning and preparing for your move as early as possible. Create a timeline for tasks like packing, hiring home shifting services, and changing your address with utility providers. A clear action plan can help you stay organized and reduce stress.
Hire a reputable moving company
Choosing the right moving company is crucial. Do your research and look for a reputable company with good reviews. Make sure to get multiple quotes from different companies and compare their services and prices before making a final decision.
Declutter before packing
Relocating is an excellent opportunity to declutter and get rid of things you no longer need. Sort through your belongings and donate, sell, or dispose of items you no longer use or need. It will help you reduce the number of items you need to pack and move, saving you time and money.
Pack smartly
Use sturdy boxes, packing materials like bubble wrap and packing paper, and pack items tightly to prevent them from shifting during transport. Consider packing essential items like toiletries, medication, and a change of clothes in a separate box for easy access when you arrive at your new home.
Label your boxes
Labelling your boxes is an essential step in the packing process. Make sure to label each box with the room it belongs to and briefly describe its contents. It will help you to identify which box goes where and make the unpacking process much more manageable.
Pack fragile items carefully
Fragile items like glassware, artwork, and electronics require extra care when packing. Make use of plenty of packing materials, such as bubble wrap, packing peanuts, or newspaper, to protect your items during transport. Pack fragile items separately from other items to avoid any damage during the move.
Take care of yourself
Home shifting can be physically and emotionally draining. Take care of yourself by getting sufficient sleep, eating healthy, and taking breaks when needed.
Take pictures of your electronics before disconnecting them
Before disconnecting your electronics, such as TVs and computers, take pictures of the wiring and connections. It will make it easier to reconnect with them at your new home.
Keep important documents with you
Ensure you keep important documents, such as passports, birth certificates, and insurance papers, with you during the move. Pack them with the rest of your belongings, as they may get lost or damaged during transport.
Pack an overnight bag
Pack an overnight bag with all the essentials you will need for your first night in your new home. It includes clothes, toiletries, and any medications you may need. It will save you from digging through boxes to find what you need after a long day of moving.
DON'Ts:
Be sure to start packing before the last minute
Waiting till the end minute to begin packing can lead to unnecessary stress and chaos. Start packing a few weeks before the move to give yourself enough time to complete everything.
Don't pack hazardous materials
Certain items, such as propane tanks, paint, and gasoline, are hazardous materials and cannot be transported by moving companies. Make sure to dispose of these items properly before the move.
Don't pack items that are forbidden by law
Certain items, such as firearms, illegal drugs, and explosives, are forbidden by law and cannot be transported by moving companies. Make sure to dispose of these items properly before the move.
Remember to update your address
Make sure to update your address with your bank, credit card companies, and other vital institutions before the move. It will ensure that your mail is forwarded to your new address and you get all critical correspondence.
Don't forget to pack a first-aid kit
When moving to a new home, it's important to remember to pack a first aid kit. Moving can be a hazardous process, and accidents can happen during the packing and loading items. Carrying a first aid kit on hand could help you quickly and effectively treat any minor injuries that may occur. Make sure to include items such as bandages, antiseptic wipes, pain relievers, and scissors. Keep the first aid kit easily accessible during the move, so you can quickly tend to any injuries. Remember, safety should always be a top priority during a move.
Conclusion
Relocating to a new home can be an exciting and challenging experience. It involves a lot of planning, preparation, and hard work. To make the procedure as swift as possible, following some dos of home shifting is essential. Following these tips can make your home-shifting process more accessible, more manageable, and less stressful. Hiring Top Packers and Movers in India will aid in hassle free relocation.
Recent Blogs