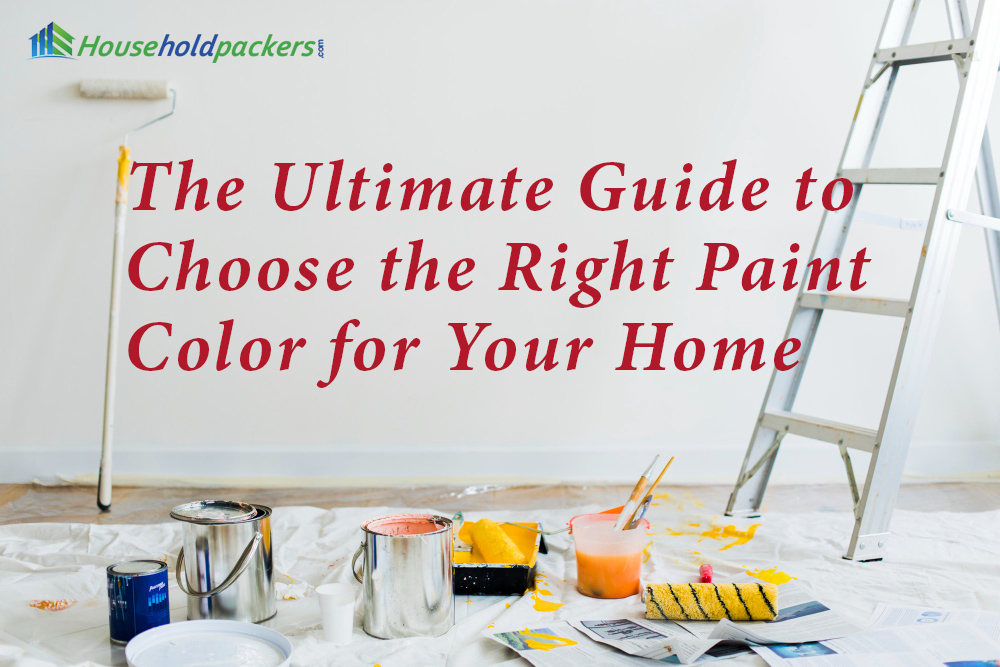 Fill in Your Inquiry
and we will connect you to the Best Packers and Movers
If you are wondering how you are going to choose the best paint colour for your home then you have landed on the right platform. Interior color of the wall is an essential task because after this you will buy, decorate and design your house. It does not matter whether you are painting your house for the first time or you are repainting your house but the main concern is to match the trend. In this scenario you need to choose the appropriate paint color for your home.
Pick your furniture and decors before picking interior wall paint colours : Before selecting the interior wall paint color you need to choose the furniture and decor for your home because this way you can pick the right color according to the furniture. Sometimes we don't get the right furniture and decor stuff according to our wall paint color, so it might be that our home doesn't look good. So it is advisable to always do the big things first and then analyse which method to paint color will give you best results. It is easier to begin by placing the furniture and decors first and then choosing wall paints accordingly.
Start with some research on best interior wall paints and designs: Before finalizing anything you need to explore what type of trendy is going on and what color will be best. You need to study about the various paint colors options and then choose the right interior wall paint color.
Keep the wall paint colour neutral and balanced : Before picking the color you need to understand on which side you want to focus. Where you want maximum focus then you need to choose the bold and vibrant color. And if you want to distribute the attention then you need to choose the mild, neutral color with minimal designs.
Use testers before you buy paints : Always buy tester paints of a few shades and then paint a different area of the walls and you need to check how the light will hit a particular color. This way you will get the best idea of the color for a particular room and accordingly you will choose the best suited color.
Pick the right type of sheen : Also you need to choose the right sheen paint for your wall because sheen will help you to give your wall smooth and gloss finish. Nowadays various types of sheen are available in the market like Flat Matte, Flat Enamel, Eggshell Enamel, Satin Enamel, Semi-gloss Enamel, High Gloss Enamel. Each sheen has a different feature and hence proper testing has to be done before choosing.
Have a consistent colour theme : It is good to experiment with different colours but remember there must be connectivity with the room with each other room. So you need to choose the consistent colour theme for your interiors. Always choose paint colours that will complement each other's interior space.
Recent Blogs