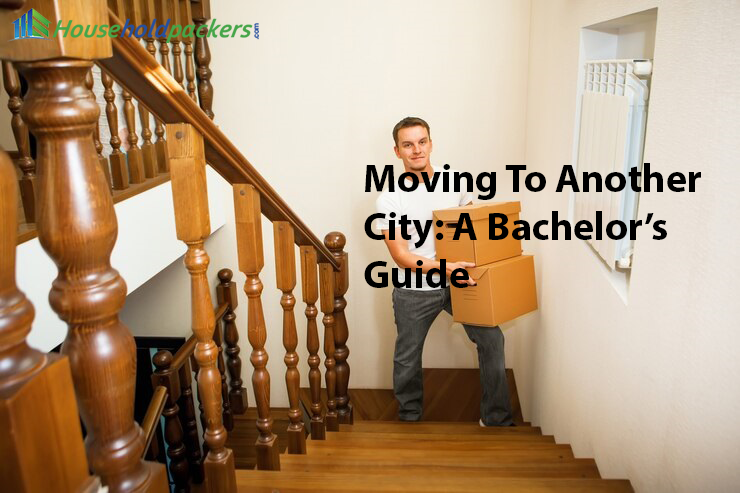 Fill in Your Inquiry
and we will connect you to the Best Packers and Movers
It can be challenging to advance professionally, especially when promotions require Moving to another city. Although if you live alone and have a few possessions, you can call your own, moving is not an easy task. With this simple checklist, we comprehend that moving to a new place is simple and stress-free.
A packer and mover service must be hired as soon as possible, first and foremost. Find 4+ star-rated packers and Movers who provide excellent services at fixed prices.
How to Easily Pack and Move
You may be unsure where to begin because this is the most difficult step in the procedure.
Do as below:
Employ movers and packers
Nowadays, you might spend plenty of time online looking for a reliable movers and packers agency that provides high-quality services, completes the task professionally, charges reasonable prices, and has a good reputation.
Make Lists
Going room by room is the best approach. It's a good idea to try even when you've never been the most organized individual in the world at this point. Make a list of the Top 5 Packers and Movers in India. Create a list of all the objects which will be packed prior to hiring movers and packers. These lists may be sent to your packer and mover so they can provide an estimate on the service's price and the number of trucks required for shipment.
The proper boxes should be taped to your lists. Rather than wasting time entering random boxes, you have the option to open the boxes you need first.
Reduce the workload
Inventory inspections are a great time to organize your space. Old clothing, furniture, as well as other unnecessary goods should be donated. As a general rule, if you haven't utilized something in a year, you generally won't in the future. Therefore it's best to donate it. This will lower the number of boxes you have to move as well as your moving expenses.
Important Documents Separated
Find and put important documents and papers in a different folder while conducting your inventory check.
Put your essentials in a box
When you arrive at your new house, pack a carton containing a few essentials such as toiletries (toothpaste, toothbrush, hand sanitizer, plus liquid soap), phone/laptop chargers, a first aid kit, and other useful devices.
List of things to keep handy:
First aid kit for emergencies

A distinct box of toiletries includes a toothbrush, liquid soap, and toothpaste.

Pen and paper, any other necessary cards you may need

You require chargers as well as other necessary technology.

Before leaving the house
Here is a short list of tasks to finish before leaving your previous residence:
1. Pay your debts-Pay any necessary bills, including your rent, power, and any others you may have forgotten.
2. Switch the LPG line
Make sure to move your LPG gas connection to a new agency.
The following documents are necessary:
Identity proof

Gas connection voucher (the two-page paperwork you got when you got your gas hookup)

Gas book

Address proof

Gas regulator
3. Transfer your DTH service
4. Register your vehicle
Get your car registered in the new city when you have one. Do some study in advance because various cities have distinct vehicle registration requirements.
Some moving tips
1. Get Packing Early
The daily task will be made simpler in this way. For instance, go toward the region in ascending order of movement, beginning from the rooms you seldom use. Spread out the work over several days to prevent any type of pandemonium.
2. Pack Smart:
Making an inventory of all the belongings which still need to be packed for the move and crossing them off one at a time is the first step in smart packing. Keep the inventory since you may need it when you're unpacking the bags.
3. Mark the Packing Bags
When you're finished packing, let's continue to the next packing and moving advice! To prevent damage, label your boxes with terms like "linens," "fragile," as well as "accessories," as well as keep electronics and liquids apart. Doing it this way can save time and accomplish something more essential whilst easily organizing your belongings when unpacking.
4. Use anti-static packing bubbles:
Keep electrically conductive objects away from your electronics. Since anti-static bubbles do not, however conduct electricity, they are perfect for your gadgets.
5. Do not use duct tape; instead, use packing tape:
T duct tapes aren't particularly trustworthy when it relates to tightly securing hefty material. Therefore, using packaging tape is advised because it is dependable and durable.
6. Security and safety
It will assist you in unloading the boxes at the new location and packing and moving your possessions. All of them for incredibly low costs. Only with the help of service experts can safe packing be achieved.
7. Getting Used to Your New House
It could be just as stressful to set up your new house as it is to pack it.
Here is how to get going:
Get your new residence thoroughly cleaned from the inside out.

Hire a Pest Control Company

Verify All Big Appliances

Unpack and assemble your home
Conclusion
You could do numerous easy things to make the procedure easier and simpler, even though there are no shortcuts to safe relocation with Home Shifting Services. When you plan your upcoming relocation, consider these easy suggestions, and you will be good to go!
Recent Blogs