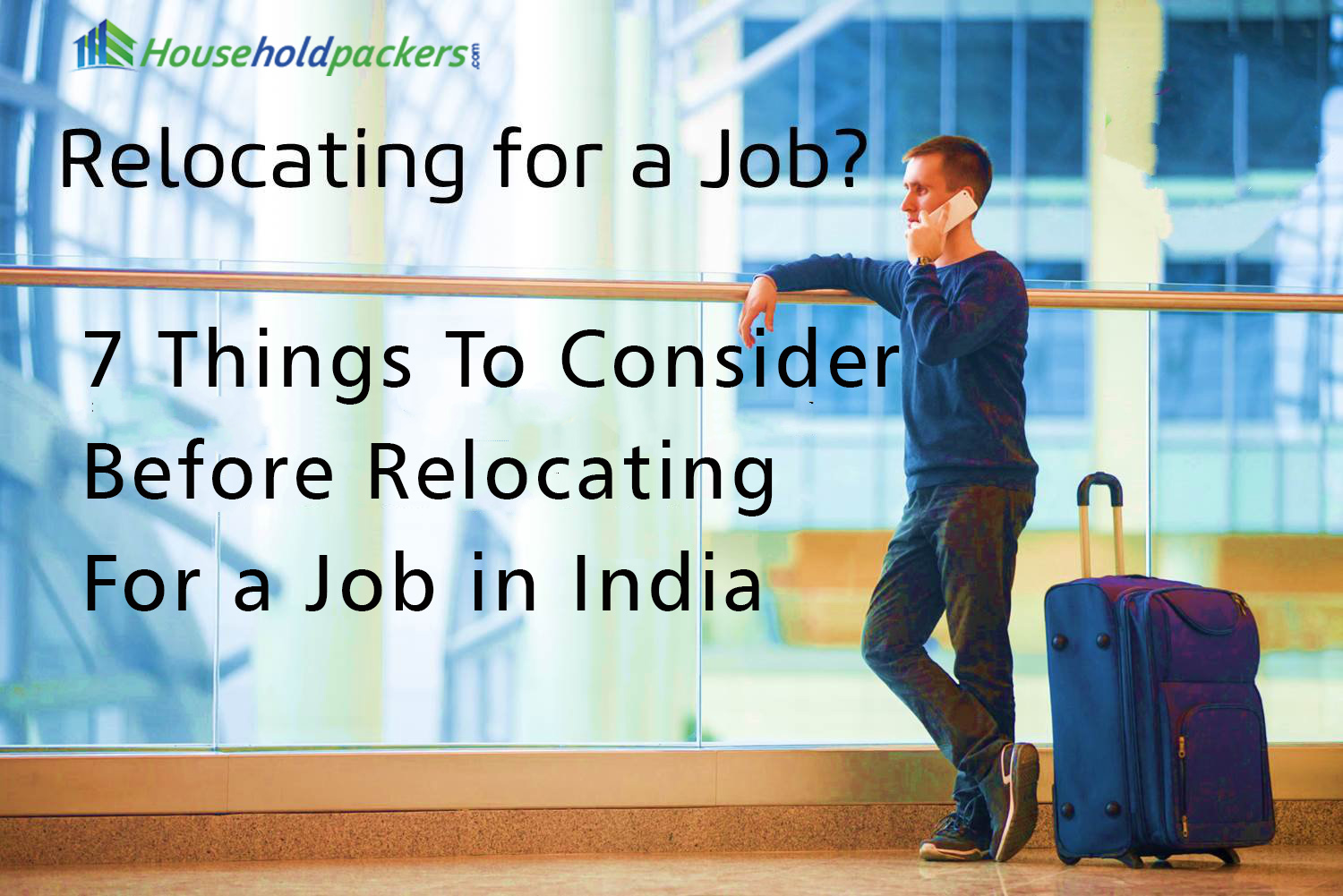 Fill in Your Inquiry
and we will connect you to the Best Packers and Movers
If you are moving to another place or you're shifting from your comfort zone then you must be excited, overwhelmed and nervous at the same time because you are excited for your new phase and a bit nervous also. Every new phase comes with mixed emotions. There are several reasons for your relocation but this process is annoying and difficult also because one has to perform many things in their relocation: research, planning, hiring, courage etc. If you need your Home relocation in India smooth then you need to consider a few things before home shifting in India.
When you are moving from a specific employer then it is always beneficial to ask for suggestions from them because many large organisation employers have good relationships with professional packers and movers and it will help you in grabbing a great deal.
Check all options for New House
As soon as you know you are moving to a new location or city then you need to start surfing on the internet or you can ask the new employer about the new houses and about the residential society. This is one of the most important decisions which will make your stay or life easy in the new city. This decision will help you in bearing the daily expenses and helps you in further financially.
Weather conditions are also an important factor which needs to be taken care of before home relocation in India. A sudden change in weather will affect your physical health. A lot of people will not really consider this factor while relocating because they think they can easily adjust with the weather condition. Sometimes they developed asthma and wheezing coughs when their parents moved to a new town where the pollution levels were very high. The parents had no other option but to move back to the same/different town to control the disease - making the whole experience very painful. To avoid such issues you need to know beforehand the weather conditions of the place.
Kids education is an important aspect and this decision one has to make after considering all the conditions. We know finding a new school for their kids will be a daunting task for the parents because parents have to find a good school for their child requirements. So it is advisable before house shifting in India one has to do some homework before moving. Always search the neighbourhood school of the location where you plan to stay in the new city. If there is no good school in your area then pick some other location to stay. This decision will affect the kids' future.
It is not possible for you to work the whole day. After work you need some relaxation time for your body and mind. For that you need to give some quality time with your family or you will go out for an outing. For that you have to do enough of search about the place, where you will go and spend some quality time. For that you need to look for nearby restaurants, amusement parks, malls etc. this way one can balance their work and professional life together.
Plan your things in Advance
Before moving to a new place you need to make prior arrangements so that you will not face any issue. As soon as your moving date is confirmed you need to book your flight tickets, so that you can coordinate with your move. Also you need to do the prior arrangement of the house in the new city before your belonging is shifted. And you need to carry necessary important items which are required in the new company.
You might be leaving your current role and heading for the new role in the new company, but it does not mean you will leave your current role with loose ends. Always leave some role on good note, so that you will be recognised. Try to complete all projects which you are handling and assist in handing over the task.
Recent Blogs