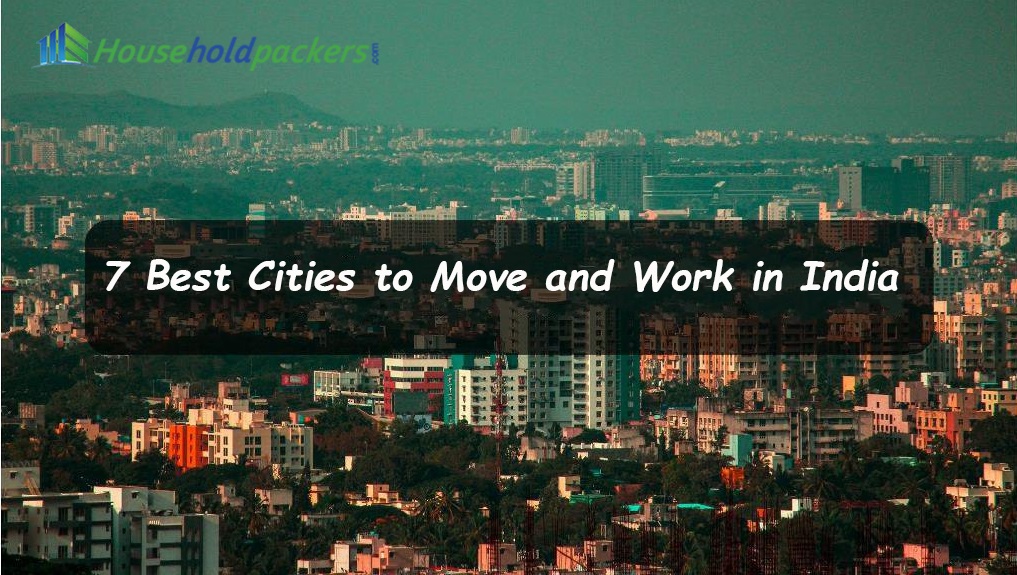 Fill in Your Inquiry
and we will connect you to the Best Packers and Movers
India is the city of joy. Varieties of cultures, languages, ancient beauty, food diversities, and heritage places have made India the ''most incredible" country. Nowadays, people from all over the world prefer India as the workplace for advanced technologies with a work-friendly atmosphere. One can never be bored in India of the convenient lifestyle, efficient natural beauty of this country.

Although, the process of moving to a new city in India is not so easy. You have to perform a deep search before moving to that particular city. The lifestyle, moving expenses, household shifting, and the local language is not the same in all those cities. If you are looking for the best cities to move into India, you have come to the right place. We will provide adequate information about the top cities in India in this article. Now you can determine your home shifting in India regarding your job, career, or education without hesitation. It would be best to go through the following article before calling your packers and movers for your shifting.
1. Hyderabad (Andhra Pradesh)
Hyderabad is a renowned city in India. It is situated in the Telangana region. This city is mainly famous for its traditional sculptures of the Mughals and Nizams period. Moreover, you can experience fabulous monuments, gardens, markets, amusement parks, temples in this Hyderabad city. Furthermore, this city offers the best jobs and shifting options. Besides, you can observe diversities of language, tradition, cultures, and lifestyle here, as many people across the country come to that city for job or education purposes.

2. Mumbai (Maharashtra)
Mumbai is one of the largest and beautiful cities in India. The city from Maharashtra is also popular as ''the dream city''. Mumbai is the financial capital of India. This city is so developed that a maximum number of affluent people in India belong here. Not only for entertainment purposes, but it is technically advanced also with the highest GDP. Convenient lifestyle, good facility for dwellers, well transportation, infrastructure, developed healthcare facilities, and various business opportunities are the efficient features of Mumbai. Nothing could be better than choosing Mumbai for your household shifting in mumbai and working place in India.

3. Bangalore (Karnataka)
Bangalore is a reputed city in India with an effective lifestyle and lots of working opportunities. Bangalore has beautiful gardens, lakes, amusement parks, affordable accommodation for its residents. Moreover, the city is another IT hub of India. Luxurious shopping, convenient transportation, entertainment options, lavish foods are available here to match your work-life balance. Besides, this city offers the best opportunities for start-up businesses.

4. Kolkata (West Bengal)
If you are planning to settle up in Kolkata, stick to your decision. ''The city of joy'' Kolkata offers you a modest lifestyle with remarkable historical architecture and places to spend your leisure time. You will get convenient transportation, the finest accommodation, luxurious foods, and a work-friendly atmosphere at a reasonable price in this city. This city is reputed for its cultural heritage and can make your educational and job experience memorable.

5. Pune (Maharashtra)
Pune is one of the best cities in India with the best educational facilities and magnificent lifestyle. Like Bangalore, this city is also renowned as the IT hub of India. You can experience varieties of wonderful restaurants, refreshed atmosphere, and historical sites in Pune. Moreover, top-quality universities, museums, sculptures, IT companies are available here to make your home shifting in pune noteworthy. Besides, the city offers lots of job opportunities to its residents with luxurious features.

6. Chennai (Tamil Nadu)
Chennai is the fourth largest city in India. This city is filled with temples and churches. The soothing experience of beaches in Chennai will never let you become bored. The marina beach of Chennai is the second-largest urban beach in the world. You can spend attractive nightlife and observe the unique cultural atmosphere here. Chennai is reputed as the safest city to live and work in with lots of software companies and business start-up opportunities.

7. Delhi
Delhi is famous for its historical monuments and ancient places. This city is remarked as one of the busiest cities in India. If you are searching for the best cities to move to in India, Delhi might be another perfect option for you. Nowadays, many IT companies, software companies, manufacturing industries are available here to increase your job scope. Delhi is ready to provide you the fusion of old authentic look with modern cultures as well.


Recent Blogs