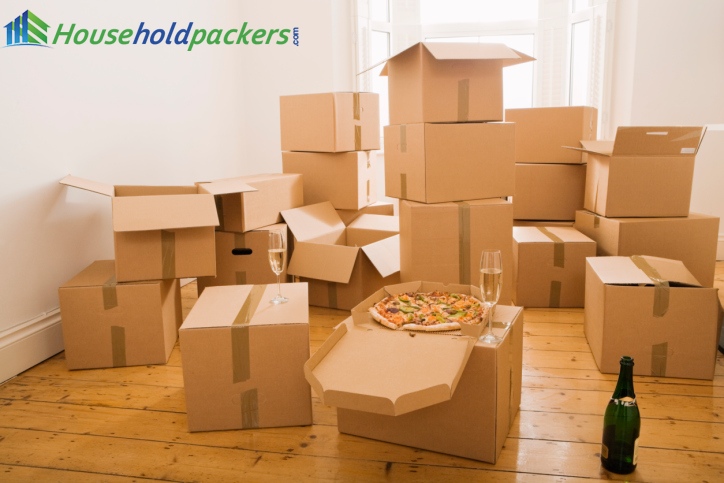 Fill in Your Inquiry
and we will connect you to the Best Packers and Movers
Various aspects of life today make moving from place to place an unavoidable part of living. People always hope for something better, and moving to a new place that offers something better, is a common phenomenon. But before you shift home, home relocation, office shifting, furniture shifting there are some points you need to consider, some key preparations you must make, before you quit the old home.
1) Time- Before home shifting, it is essential to calculate how much time you have before you have to shift. It is prudent to get the new home more or less ready for moving into before you quit the old house. In case of a rather sudden move, consider storage of household items you own. It could be a friend's garage, or a high profile warehouse offered by the best packers & mover, packers and movers company in Chandigarh.
2) Distance- How far away are you moving? Domestic relocation can happen within the same city of Chandigarh, or within the same state, or to somewhere in a totally different part of the country, or even internationally. Accordingly, you can decide what sort of help you want for home shifting in Chandigarh.
3) Budget- Considering your budget, the goods to be shifted, and the place you will be moving to, you need to decide whether you should choose professional packers, packers and movers or do it yourself with the help of family and friends.
4) Necessities- Only keep those articles that you really need. Household items that lie around, unused or rarely used, should be sold off or donated. Food and beverages can rarely be transported and it is wise to simply donate them.
5) Choosing the right sort of help- Friends and relatives, or professional packers and movers? If you choose the latter, checking with prior customers for reviews, and also by checking the company's balance sheet, a fool proof way to eliminate fraudsters, would be helpful.Companies with infrastructure to track vehicles in transit, or at least a 24X7 helpline to keep you updated, have an added advantage.Select more than one company and ask each for a free quote. A good packers and movers would survey your possessions and come up with an estimate free of charge. Compare quotes and choose the company which has a fair reputation of good service at a reasonable price.
6) Insurance- Insist on insuring your goods before they are packed and moved by the professionals. Ideally, the best professional packers and movers in Chandigarh themselves arrange documents for insurance before shifting. They accept responsibility for the goods about to be transported. Compensation is offered for any goods damaged in transit.
7) Home Shifting- First, make a note of the damages household items might already have. Next, packer and movers should step in, and pack goods securely with the best quality packing material specific to each good. Least-used items should be packed first, and the priorities last.Mark boxes, cartons, and crates according to what each contains. Make an inventory of goods packed and loaded. At the time of delivery, check this list as household items are unloaded and unpacked. Check for possibly missing or damaged items. The packers and movers would then set up your new home, and you can move in directly.

Recent Blogs