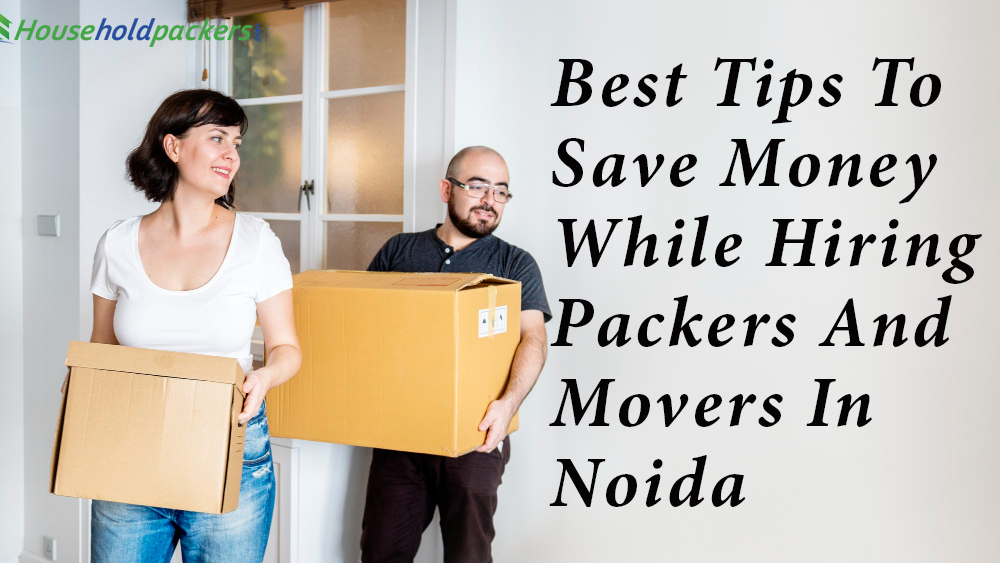 We know shifting the house is not an easy process; it requires a lot of planning and homework. So always try to save money on your move and try to reduce your moving costs and try to avoid unnecessary extra expenditures. So we have done some homework on your behalf so that your money should be saved. Here we will talk about how to save money during the home relocation in Noida and how to reduce moving costs and unexpected expenses which suddenly occur. Let's begin with a quick and easy solution.
Solutions to reduce moving costs while shifting to Noida
Plan your Relocation - When we know shifting is costly, in that case never schedule your shifting in a hurry. You have to avoid the sifting as much as possible, if it's an emergency then you can. But you have to avoid it until you come up with something. If you are aware that after a few months you are going to have a transfer or you have to face a transfer process, start planning after knowing about your transfer. This way you will get the best solution. You will get time to choose the service provider and will also help you in choosing the stuff which you want to carry to your new house. Never disclose the right date of the transfer, if the service provider knows about your urgent requirement, and they will definitely charge more from you, after seeing your urgency of the transfer. And at that point in time, you will feel helpless, and you will get another option and then you have to pay a lot. So, schedule everything before home shifting, so that everything goes in your favour.

Discard Unwanted Items - One of the topmost requirements of planning to move is to sort out a few things. This means separate the things which are not required in the new house and which are required. Make two different sections of the things. Practically speaking, always carry lesser things with you, so that you don't have to pay much. It is better to sell out the older stuff and the things which you haven't used for a long time and there is no chance to be used in the future. This way you will be able to reduce your load and you will be able to save money also. By selling the old stuff you will get some money also or you will get some extra pocket money. Also, you can donate things.

Compare movers & packers in Noida Budget - When looking for the services and looking for the quotations, we always find them very expensive, but actually, they are not. With the help of the right movers and packers, you can save money from the sudden expenses like packing supplies cost, transportation costs, security of the cost of your item, and you don't need to put extra time and effort into the shifting.
If you get the right moving company which offers services at affordable prices for that you need to do some homework. You need to do the proper research about the reliability of each mover before hiring them. At least you need to compare three companies' quotations. After comparing all the possible scenarios of the companies then only choose the right movers and packers company near me for you.

Plan your moving Budget - Every business and household runs on a budget. The basic principle says we have to learn how to save money and spend only on what is necessary. This principle works in every situation. While we go shopping for groceries or anything else. Now this principle will be applicable to the shifting. This will help you to control your expenses and avoid unnecessary expenditures. Don't stick with the budget, you need to be a little flexible because sometimes some sudden expenses occur and you have to pay them off. You can reduce the cost by doing a couple of things to make sure that you don't pay unnecessarily like be careful while loading or unloading the items, never take unnecessary things in the shifting which are not required in the future, avoid shifting in the peak seasons and do not travel in the peak traffic hours so that you don't pay for the extra time spent on the road. So figure out each and every aspect of the shifting, this will help you and you will stick to your budget.

Dismantle your Appliances in Advance - You need to do Preparation before one day of the move. You need to prepare your devices to save some charges. Online Packers and movers of Noida charge an extra amount on dissembling or separating the bulky and heavy furniture and appliances. So you need to separate these things yourself and this way you will be able to save some money.

Arrange packing material yourself - In every relocation packing is one of the important services which is offered by packers and movers in Noida and many home shifting services in Noida include the packing cost. If the packing material is of high-quality then your home shifting will be damage-free. This packing material will give protection to your belongings during the transit. For that you can arrange carbon boxes from your nearby stores or you ask from your friends and relatives for the material. To fill the empty space in the boxes you can use old towels, newspapers, old bedsheets, blankets etc.

For Transit Use Shared Truck - The cost for shared trucks is less compared to the dedicated truck because shared truck expenses like fuel cost and other transportation changes will be shared between people who hire the shared truck. And in a dedicated truck you have to bear all the expenses. If you want to reduce your moving cost then it is advisable to book a shared truck for transit. If you are relocating for a long distance then hire a dedicated truck because there will be no stoppage and your goods will be quickly reached to your destination and for a short distance then hire shared trucks or tempo services.
You Might Also Like :