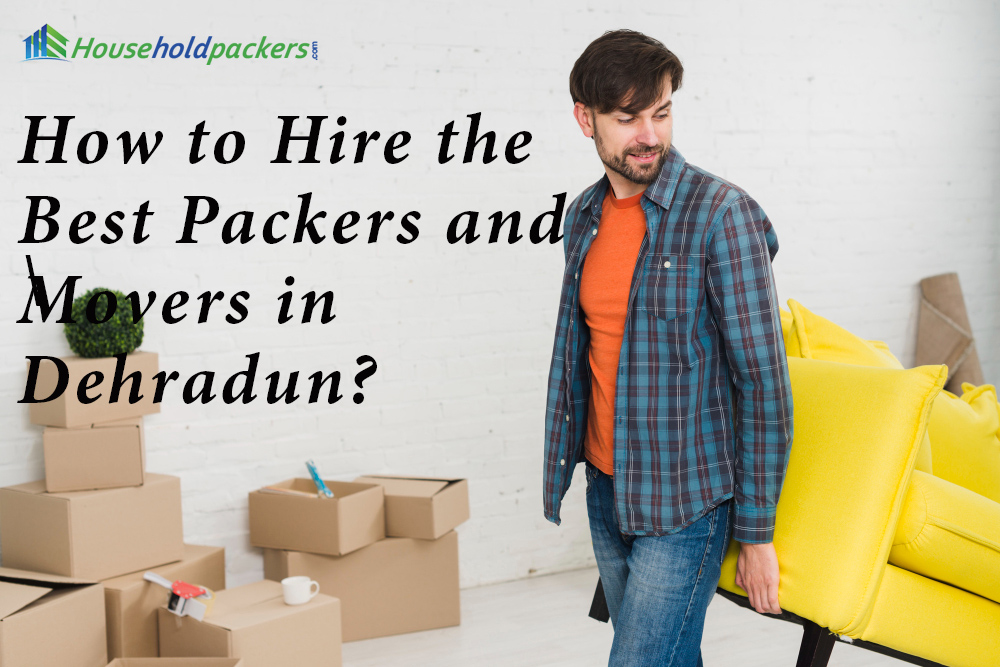 The relocation industry is a wider industry in our country and this industry is not well organised. So no rules and regulations are applied to this industry. Anyone can start the movers and packers company without any prior experience and nobody will check the authentication, and even no one verifies the company. Because of this, many fraudsters come into the industry and provide fake and unprofessional services. These fraudsters are giving so many offers and deals in the market that many people are attracted to their offer. But the level of their services is very poor and unprofessional which will damage the products and the customer has to bear the losses. Sometimes finding companies on the internet will give us bad results because while searching on google we get thousands of results and finding the best one without any prior knowledge will create problems for you. Don't worry we are here to help you out. If you are looking for best home shifting services in Dehradun then we will help you in your selection process.

Talk with others: You can with your friends and relatives, ask them which company is best, it might be any of them who recently uses their services. Ask them about their moving experience and learn about which of the particular relocation service providers is best and suitable for you. Always look for the best quality service provider who is efficient in providing damage-free relocation service. After getting the details Compare all the details and then choose the best one for you.

Online research: You can search on the internet to find the best movers and packers nearby your location. While searching on the internet you will get thousands of results. You need to select a few companies and you need to Go through shortlist companies at least you need to shortlist 8-10 companies. You need sto one by one visit their websites and check the following:
Check the proper Company's name and address.
Check their website and details of the company.
Check their Contact details like phone number and email.
If you don't find sufficient information on their website, you may also check the company's customer review history on different review websites.
Check their companies Documents: You need to expand your research, now you need to verify the documents of the company and you need to check the authentication of the company like GST, ISO, and FIDI-FAIM certifications, etc.. also you need to check how many years of experience they have and also check their reputation in the market and also need to go through reviews and ratings of the companies.
If you find any Packers and movers who do not have a good performance and record history then this company will not be qualified, so it's better to leave such companies and go with the next company.
Visit their office: After following the first and second steps and after checking the companies information online and offline then you need to take it further, now you need to verify the companies office physically. Go to the company's office location which is mentioned on their website. By doing this, you will be able to check if they are having a proper office setup or not and you will be able to figure out what type of companies are and what types of services they are providing. And also you get time to know more about the company services and their quotes. Grad some information about their crew, service guarantee, and insurance facility.

Team: You need to check what type of staff or employees they have whether they are on the payroll or hired from a 3rd party. All genuine movers and packers have their own team or employees instead of hiring from a third party.

Service guarantee: Check about the service quality they provide. Good movers and packers never hide anything from the client and they will maintain transparency in their services and they provide all the details to the clients about both service guarantees and customer support. They don't have any hidden charges.

Insurance: You need to check whether the moving company is providing insurance cover for your precious households.

Compare the quotes: Many local packers and movers in Dehradun use some tactics in their quotes and sometimes you are not able to find the hidden charges in the quotes. So you need to compare the few company's quotes to understand the quotes and find out any hidden cost. If you find any unwanted quotes in the quotes then never go with that company. So you need to clear out every term and condition of the company so that you can avoid any last-minute trouble with your movers and packers. Clear every detail, so that you can protect yourself from any cheaters.

Get references through the moving reference portal: The easiest method to find trustworthy movers and packers is through reference portals. One of the best referral platforms where you can find pre-verified movers and transporters is householdpackers. Here all the relocation company documents are checked before listing.
You Might Also Like: