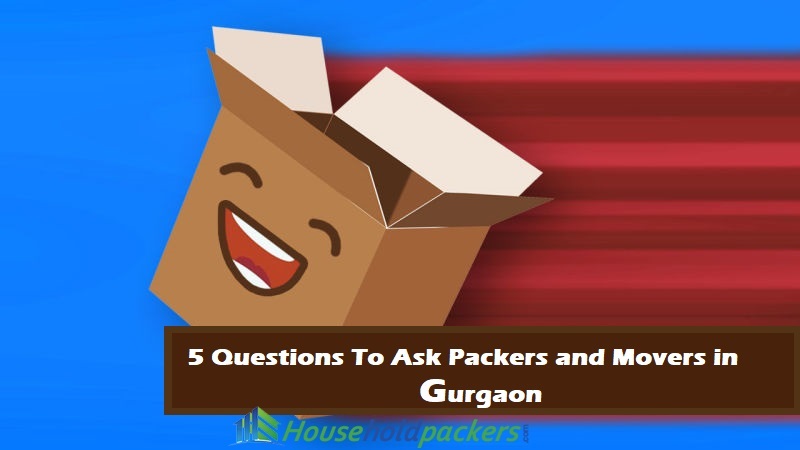 Home relocation in gurgaon, as everybody knows is not easy. Professional Packers and movers in Gurgaon certainly help to make the move a lot easier, and you are really lucky if you have a considerable budget for employing a home relocation company in Gurgaon. But before you select any packers and movers, ask some vital questions.
1) Which is Genuine ?
While it is great to consult a directory (offline or online), go through ratings and reviews on forums (mostly online) and visit websites, remember that fraudsters are always a step ahead. It's easy enough to fake a directory entry, build awebsite that's a hoax, and provide reviews and ratings themselves. Fraudulent companies have been known to delay delivery of consignments indefinitely, damage goods in the consignment, and sometimes, vanish with the consignment altogether. The best way to rule out a fraudulent packers and movers is by checking their balance sheet (a document of their debit and credit) which only genuine companies will have. Check for ISO certifications and although an IBA-approval doesn't guarantee anything, it is usually taken to mean that the company is reliable.

2) How Much Will it Cost ?
After you've ruled out fraudulent packers and movers, choose at least three companies that help with home relocation in gurgaon. Ask each for a free quote. A Professional packers and movers in Gurgaon will always be happy to send a trained personnel to evaluate the cost of shifting home according to the goods that will be moved. Ask for an estimate in writing. Check for hidden costs. Ask if they need an advance amount before the move, or if they need you to pay the full amount upfront, or about other things related to payment.
3) What Will Packing and Loading Entail ?
Professional packers and movers in Gurgaon pack household items in high quality packaging materials suited to the item being packed. It is different from do-it-yourself packing where you mostly use cardboard boxes, bubble wrap, and tape. Each box should be marked, with priorities being packed and loaded last so that they can be unloaded first at the destination. Packing should be done only by a trained team, with a supervisor. Before loading, both the packers and movers and you should make an inventory of the goods about to go in transit for home shifting in Gurgaon. It is better to make the inventory on soft copy instead of paper. Make sure that loading the goods onto the transit vehicle will be done by people experienced at that kind of work.
4) Do You Offer Insurance ?
A professional packers and movers in Gurgaon would always be willing to accept responsibility for the goods they are moving. They should offer the option of insurance and provide the necessary papers on the client's behalf, so that if any goods are damaged in transit, you can claim compensation.
5) What About The Delivery Of My Consignment ?
Choose a packers and movers that has the logistics to track the transit vehicle. A home relocation company in Gurgaon should also have a 24X7 Custumor Care helpline that can give you updates about the consignment in transit. Consignments should be delivered within the scheduled time, unless there is natural disaster or an accident. The goods are supposed to be unloaded by careful hands, while the inventory is consulted, and then unpacked to set up the basics of your new home.

You Might also Like: