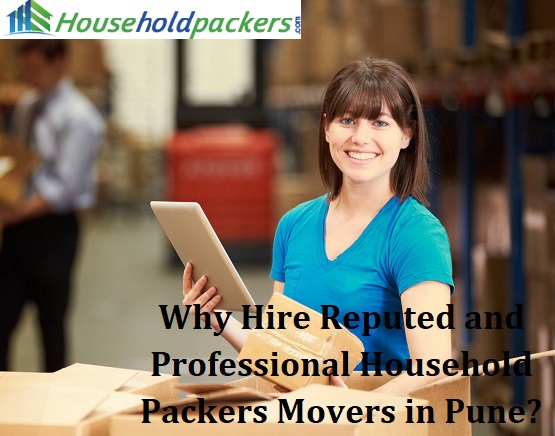 When the question of household shifting arises, there is always the question of whether you should do it yourself or hire professional packers and movers. Let's go through household relocation.
Step 1: Packing- Packing and moving household goods requires a lot of physical and mental effort, time, and money. It doesn't mean packing items in bubble wrap, putting them in cardboard boxes, sealing them with tape, and labeling them. In truth, every household item needs a kind of packaging material suited to it.
Professional and reputed packers and movers in Pune have teams of experienced people. Packaging is done properly- so there will be more than bubble wrap, and there will be cartons and wooden crates in addition to cardboard boxes. The packaging is done by experienced personnel under the supervision of an expert.
Step 2: Finding a transport vehicle- You have to hire a transport vehicle to move your household goods. When you are not very sure about exactly what vehicle you need and how much you have to pay when all the hidden costs are calculated, you can easily be cheated. And how can you trust any transport company with all your possessions when you don't know much about their credibility?
Top packers and movers in Pune usually have their own fleet of transport vehicles, but even if they need to hire a transport vehicle, they will do it from an IBA-approved transport company. While the IBA approval doesn't guarantee against fraud, it is still helpful to know that the transport company has been approved only because it fulfills some necessary criteria. Vehicles are almost always fitted with the logistics required to track them, so you know exactly where your consignment is.
Step 3: Insurance- Whether you are moving on your own or hiring professional packers and movers, you must insure your possessions. Talk to an insurance agent well ahead of the day of moving. But if you have hired a reputed household shifting company, they will happily accept responsibility and prepare insurance documents on your behalf. Top packers and movers would always be willing to compensate for damages to household items during transit.
Step 4: Loading/ Unloading- Heaving bulky boxes into/ from the transport vehicle requires a lot of physical strength, and it must be done properly, or your household goods can be damaged, and you cannot claim compensation even if you had your goods insured.
But professional packers and movers for household shifting in Pune have a team of people for whom this is an everyday job, and they can easily handle heavy boxes. When all boxes have been loaded, the professionals will clean up your old home.
Step 5: Unpacking- When you've reached your destination, unpacking all those boxes and setting up your new home for basic living will just sap any remaining energy you have. But if you have employed reputed packers and movers, then it is part of their job to unpack all those boxes and set up your home in a very basic way. They will clean the place after they are done.
So, DIY moving seems like a great idea at first, but when you get down to it, overall costs may turn out to be far greater than you expected- and we're not talking just about money. Try employing professionals for your household shifting needs in Pune.