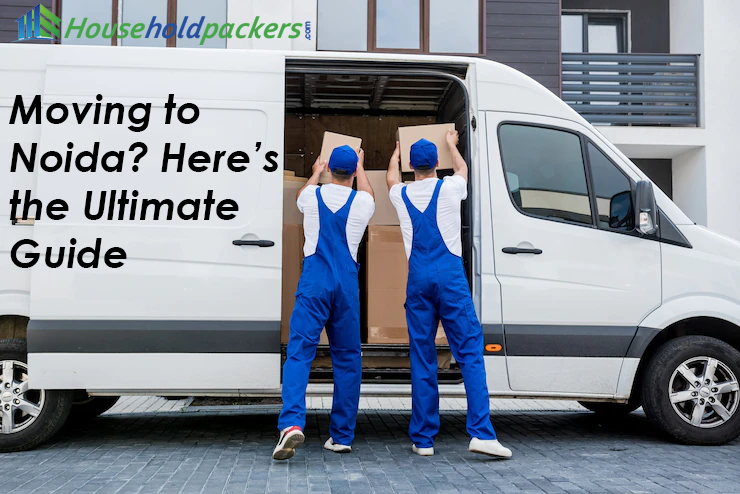 Noida is a bustling metropolis with various leisure- and lifestyle-related activities available. The prices are, nonetheless, quite appealing compared to the amenities and facilities offered here.
The IT hub of the north, Noida, has grown over the past two decades to become one of the top cities in the nation today. Relocating to the city is one thing, but building a house there on a shoestring budget is quite another. This article provides a Home Shifting Guide to make your relocation easier.
Here is a helpful home guide that should make Moving to Noida home reasonably simple, whether you're on a tight budget or just trying to save money for the future:
Consider the commute and the cost of food
As you all know, even the well-connected metros in Noida are not free. When you are being completely honest, given that you have to travel and eat, these expenses will drain your bank account by the end of the month.
Regarding commuting, it is strongly advised to stick with public transportation. And when it comes to food, join the Dabba service trend, stick to budget takeaways, or start cooking for yourself!
Recognize and honour your budget
If you recently relocated to Noida and are employed by a salaried company, you are forced to live on a tight budget. Yes, you had all love to live in the most opulent apartment in the highest building, but that's a wish you'll have to put off for later.
Speak with a trustworthy broker, stick to your spending plan, and look for a cosy apartment you can buy without affecting your finances. Remember that saving money equals earning money!
Your Essentials for Rent
You have already spent significant money moving to a new city. Purchasing furniture right now could seem like a significant additional investment. Not only will you waste a tonne of money, but you'll also have to cope with the inconvenience of relocating all that furniture when you ever need to transfer homes (or, worse, change towns again) or, even worse, sell it for a pitiful sum.
Hiring furniture not only puts an end to all these problems but also enables you to set aside a small sum of money each month for the same purpose.
Cost of living
Depending on the type of housing preferred, the lifestyle choices, and the available transit, the cost of residing in Noida may change. These are a few costs you may incur if you relocate to Noida.
These costs represent an estimation of what it would cost to live in Noida:
2 BHK apartment for rent -Rs 15000
Cost of 2 BHK apartment in Noida- Rs 50 lakh
Local Travelling Costs such as monthly train pass- Rs 1,000
Utilities such as Water, Garbage Disposal, and Electricity- Rs 4,000
Household domestic assistance for cleaning and cooking- Rs 5,000
Groceries- Rs 6,000
Lifestyle expenses- Rs 10,000
Cost of a meal for one person in a reasonably priced restaurant- Rs 300
General costs involved when living in Noida
Noida continues to be a popular destination to buy and rent because most individuals consider it an inexpensive place to live. Making certain lifestyle adjustments will be beneficial for individuals looking to save costs.
Families' cost of living in Noida
The costs may be slightly greater for families wishing to live in Noida than for bachelors. The total cost of living in Noida for a household with children will be close to Rs 50,000. Families can choose from well-built 2 BHK as well as 3 BHK flats.
Household costs
A typical family of four people will have to pay between Rs 35,000 and 40,000 a month when you factor in all costs, including accessories, school fees, plus domestic help.
Cost of transportation
A family with a car will spend roughly Rs 10,000 monthly on transportation. Nevertheless, the prices could drop to Rs 3,000 if you use public transportation.
Speak with locals
Nobody can assist you more than those who have lived in Noida longer than you whenever it comes to discovering the greatest approaches to saving money. Uncover some insider tips you may use by speaking to your neighbours, the market vendors in your area, or your roommates in the Noida PG. In addition to strengthening relationships and widening your social network, you'll learn about hidden local treasures that you might otherwise be unaware of.
Hire Packers and Movers in India
You may have a smoother, less stressful moving experience if you hire a professional mover to help with your transfer. Professional movers undergo extensive training to understand the best moving methods to protect your possessions. Instead of attempting to move with the assistance of friends and family, hiring a professional moving company is frequently the most dependable choice.
The relocation process is frequently significantly safer when a moving company is used. Heavy lifting can cause back pain and other health problems if you aren't properly trained. Working with a reputable moving company can completely avoid any hard lifting while relocating. They are quick, effective, and economical.
Conclusion
If you follow these recommendations, your home shifting to Noida with packers and movers in Noida would be successful and reasonably priced. Planning and making the most of your resources will help you move to a new city on the cheap. The money you save by using these suggestions can undoubtedly use to purchase items you genuinely desire. After all, a penny saved is a penny earned.