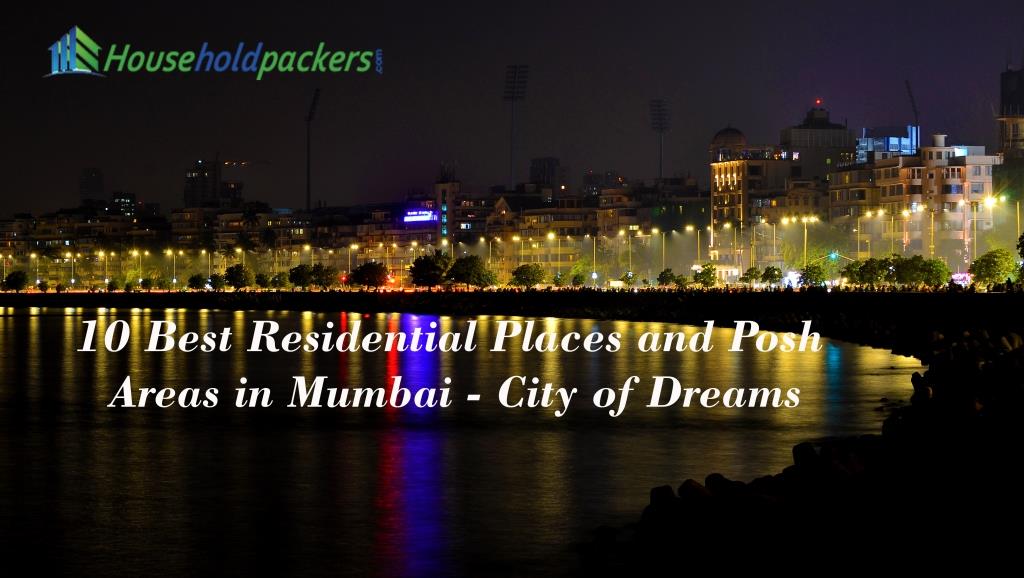 Mumbai city is the most famous city in India. This city has many names like the city of dreams, the city which never sleeps, etc. also this city is famous for the monsoon. This city is the hub of the financial and entertainment industry because of this many important figures of India live in this city. These famous personalities live in these posh areas of Mumbai. These posh areas are expensive not because of famous personalities and celebrities resides in the area but also some other factors also define the expensiveness of the area like whether it is close to the beach or not, how is the infrastructure or what kind of luxury facilities are available in those areas. So here is the list of some post areas of Mumbai city.
South Mumbai was previously known as South Bombay and Colaba to Mahim comes under the south Mumbai. Some many businesses are located in South Bombay which makes this area one of the wealthiest urban areas of India. Prices of the area are always high and in south Mumbai, you will find the most expensive properties of India and the world. Many business background people live in South Mumbai. South Mumbai is the very posh area of Mumbai and in this, you will find many design studios and showrooms of the most famous designers.
Malabar Hill is another expensive area of Mumbai and it is located near South Mumbai. This is basically known for its expensive houses and luxury cars. Many famous places are near Malabar hill like Chowpatty, Marine Drive. Many business tycoons and Bollywood celebrities live in Malabar hill. The Gulmohar-lined pathways give this area comfort and a unique look and it attracted many peoples to Malabar Hill.
Bandra is one of the most happening areas and is located within this Mumbai heart. The Bandstand is famous for its celebrity's home. This area gives you an amazing panorama view of the Arabian Sea, and, from your balcony, you may be able to see landmarks of the city like the Bandra Fort and Mount Mary Church. In this area noise and pollution is less and you will feel the cool breeze of the sea.
Worli is one of the most newly build popular and plush localities in Mumbai, Maharashtra. in this area will give you modern looks. This area comes under the top 10 plush and best residential localities to live in the city. Many celebrities, cricketers, actors, and billionaires live in this area. In Worli Mukesh Ambani's daughter, Isha Ambani, and husband Anand Piramal reside. This area is one of the best places to live, and major parts of the cities are connected with Worli.
Altamount Road in Mumbai is one of the most expensive areas of India. In this area, Mukesh Ambani and some eminent personalities live. In this area, you will find some of the most expensive homes in the country. This area gives you a very peaceful and stylish lifestyle.
Are you looking to shift home to or from Mumbai and also looking to hire the professional packers and movers in Mumbai? Householdpackers is online directory of all the verified packers and movers in Mumbai.