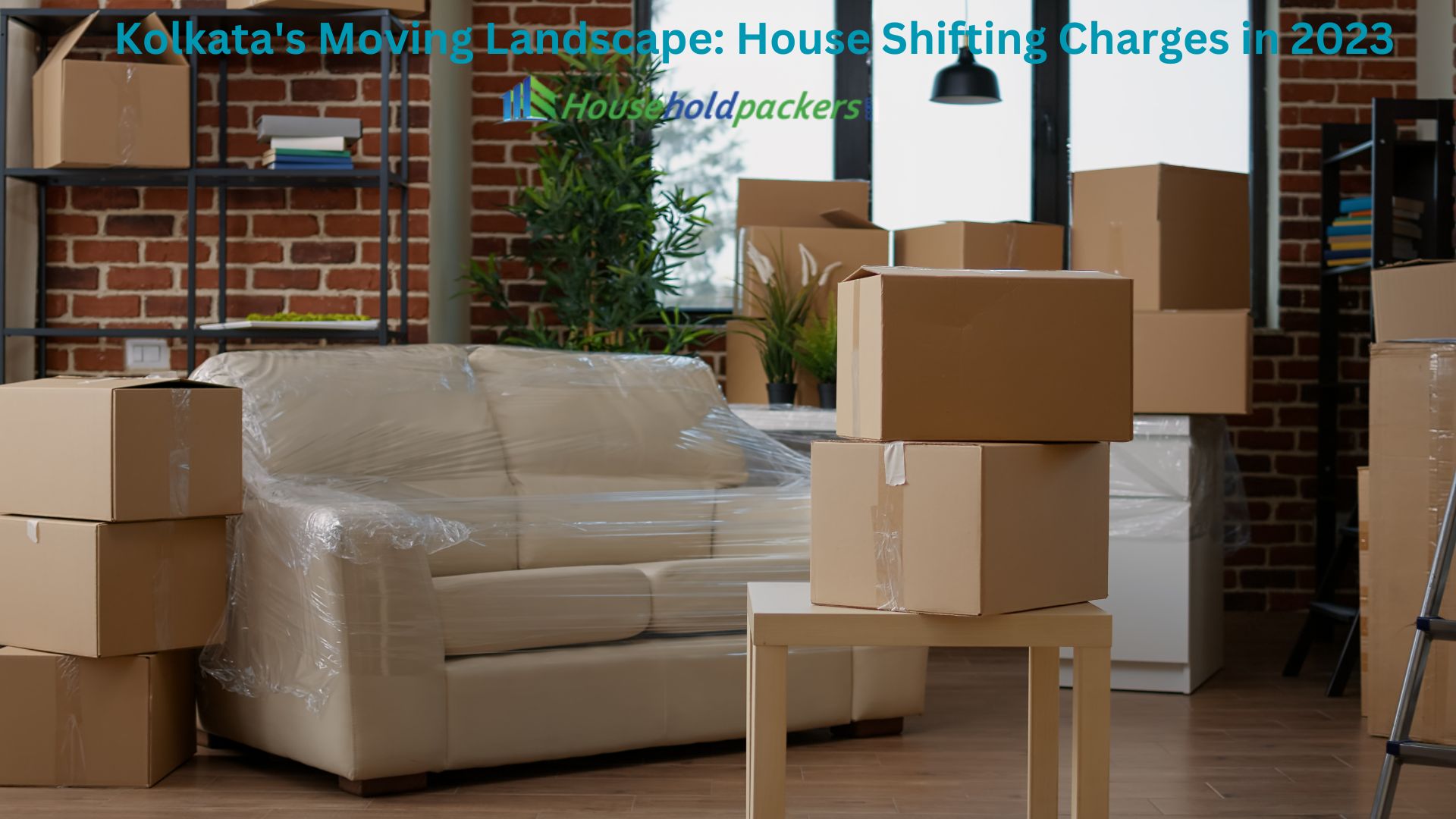 Kolkata, an amazing place to live is also known as the City of Joy. The living standard in this town is low as compared to other metro cities and the people here are welcoming and gracious and the trade is exploding over here. Kolkata is a highly populated city. Land rates differ and vary in different parts of the city. Once you have found a new location that matches your financial plan and preferences, you will require packing up all your belongings and transferring them to your new destination. This is the time when the requirement for the best packers and movers in Kolkata arises. There are several options accessible, and you have to use your wisdom to opt for good packers and movers Kolkata. Hassle free shifting with householdpackers can be a flawless process as they are reliable and have transparent rates.
Taking up the onus of moving within the crowded town of Kolkata or to another city is a task impossible to accomplish alone and can be a very challenging one. It is significant to know about the packers and movers in Kolkata charges, so that you are not duped. It is important to hire the top packers and movers in Kolkata to make this exigent task look simple, speedy and unproblematic. If you have no information as to how much these movers may charge for any relocation, you will land up paying high prices. Mentioned below is an explicit breakup of the cost of household shifting services in Kolkata that need to be considered while you calculate the charges.
Prices for relocating home in Kolkata
Packers and movers Rates in Kolkata depends on numerous aspects and differs depending on your precise needs. Professional household shifting in Kolkata is done efficiently by trained team and they charge reasonably between an Average of Rs 10000-Rs 15000 from one place to other. These people will work out your relocation charges after careful consideration of your special needs and to which city you are relocating to.
Factors that affect the shifting prices
Number and type of labour involved
House shifting charges in Kolkata depends on the number of workforce employed for packing the items, loading and unloading all the household goods. The size of the furniture pieces, the space that need to be vacated and the quantity of items that need to be relocated decides the charges of shifting. The cost of the labour will engage the entire moving process and will calculated reasonably according to the market rates.
Packing charges also depend on the type of goods to be transported
When the relocation is within Kolkata, the damages are considerably low and only the items that are fragile and delicate like antiques, crockery and electronics are packed carefully with adequate bubble wrap packing material. Good quality packing material is used for furniture shifting in Kolkata and for wrapping the usual household products like kitchenware, wall hangings, clothes, etc. The quality of the packing material used largely depends on the items and the rate of relocation varies accordingly.
Transfer charges depends on the number of goods
Packers and movers in Kolkata, charge according to the volume and number of home products being transferred from one place to other. It will affect the movers cost considerably since the carrier employed to shift the goods will depend mainly on the amount of items to be shifted at the time of relocation. Trucks can be accessed in diverse sizes like 19 feet that is a mini truck and 32 feet, which is a full size carrier.
Other services that can be optional
Home relocation services in Kolkata normally don't offer services for disassembling and re-assembling; nevertheless, if you require dismantling and reassembling of goods like geyser, TV, Air-conditioners, you can demand this from hired mover and they can do the needful with nominal charges. The competent staff of the moving companies will do these chores on demand and everything will be installed for you.
Additional cost will be charged if any extra physical effort is involved
Lot of physical effort is required in loading and unloading of various products by the labour. The amount of physical efforts that goes into moving of goods by the moving guys will decide the cost of home shifting in Kolkata. The rate card will go up if:
The building you are shifting to does not have the lift and the items have to be moved to the 2nd floor or above
If the distance of your destination from the vehicle is more than 200 metres and above
Some of the heavy products that cannot be carried through the staircase require roping which needs an additional charge.
Tips for the home shifting services in Kolkata is optional
Tipping to the moving staff after availing the furniture shifting services in Kolkata is completely optional. It is just a gesture that their efforts are appreciated and a tip of Rs 100 to Rs 200 is given if you are happy with the standard of services offered.
To conclude we can say that top packers and movers in Kolkata should be hired for furniture shifting in Kolkata so that this daunting task is accomplished seamlessly and efficiently. This way you can have hassle-free relocation with a reputed company like household packers as they provide all the required services under one roof and offer a secure shifting experience.