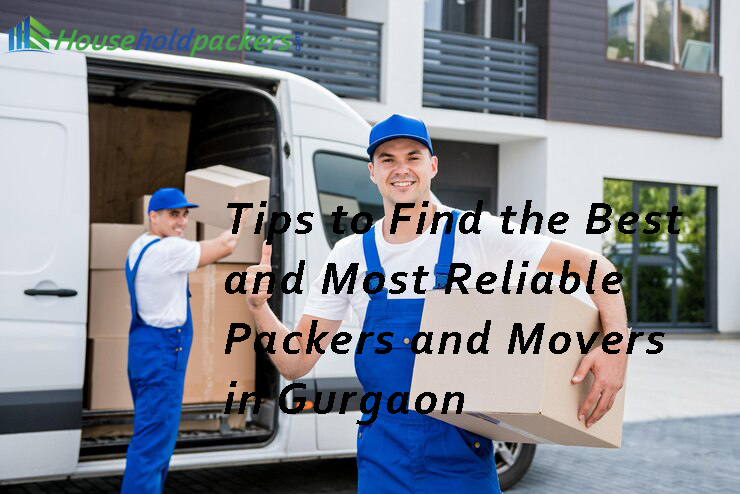 Gurgaon is a popular city in India that is known for its bustling economy and cosmopolitan culture. It is not surprising that many people choose to live in Gurgaon. However, the high cost of living can often make it necessary to move to a new location. Whether you are moving to Gurgaon for work or for personal reasons, it is important to hire the best Packers and Movers in Gurgaon. They can help make the task of moving much easier but it is important to choose a reliable and reputable company. In this blog, we'll share some tips that will help you improve your experience.
6 Essential Tips for Hiring Best Packers and Movers in Gurgaon
1. Don't fall for Cheap Services
Everyone wants to find a good deal, especially when it comes to hiring professional services. However, when it comes to finding reliable and best Packers and Movers in Gurgaon, it's important not to fall for cheap services. While it may be tempting to hire the company that offers the lowest price, this can often lead to subpar results.
In many cases, these "bargain" companies cut corners in order to stay within their budget, which can result in damaged or lost belongings. In addition, these companies may also use untrained or inexperienced workers, which can further increase the risk of damage. As a result, it's important to be willing to pay a fair price for quality service.
2. Consult your Friends and Family for Suggestions
When it comes to finding a packer and mover, word-of-mouth is often the best way to go. There are a few different ways to find reliable home shifting services in Gurgaon, but one of the best is to consult your friends and family for suggestions.
Chances are, someone you know has recently moved and can give you first-hand information about their experience. They'll be able to tell you whether or not they were happy with the company they used and whether they would recommend them to others.
3. Search Online and Read Reviews
One way to get some peace of mind for finding the best packers and movers in gurgaon is to search online and read reviews. Make sure to look for companies that have been in business for a while and have a good track record.
You can check out Householdpackers that connect customers to the best and the reliable movers and packers and read the reviews to get a good sense of what to expect from a particular company.
When you're reading reviews, pay attention to how recent they are and whether the reviewer seems happy with the service they received. Also, take note of any red flags, such as negative comments about customer service or problems with the quality of the packing.
4. Examine the Cost Quotations and Identify Hidden Charges
Packers and movers are a common sight these days. With the increasing number of people moving to different parts of the country, there is no shortage of businesses that cater to this need. However, not all packers and movers are created equal.
Some are more reliable than others, and some will end up costing you more money in the long run. That's why it's important to be careful when choosing a packer and mover. One of the best tips for Home Relocation in Gurgaon is to examine their cost quotations carefully.
Many companies will try to hide hidden charges in their quotes, so be sure to read the fine print carefully. By taking the time to do your research, you can be sure that you're getting the best possible deal on your move.
5. Verify the Credibility of Movers Thoroughly
Hiring a mover is a big decision. You're trusting strangers with all your worldly possessions. So how can you be sure you're hiring the best possible company? One of the most important things to look for is credibility.
Start by visiting the company's offices in person. This will give you a chance to see their operation up close and get a feel for their level of professionalism. You should also look for any licenses or accreditations they may have.
These are typically granted by industry organizations and can be a good indicator of a company's commitment to excellence. By taking the time to verify the credibility of your potential movers, you can help ensure that your move goes smoothly and stress-free.
6. Don't Hesitate to ask about Discounts & Free Services
When you contact a packer and mover, be sure to ask if they offer any free services or discounts. Many Household Shifting Services in Gurgaon are willing to provide these in order to save money and attract new customers.
In addition, asking for a free service or discount shows that you are interested in saving money and that you are willing to negotiate. Asking for a free service or discount is a great way to get the best possible deal on your packing and moving needs. So don't hesitate to ask - it could save you hundreds!
Conclusion
Hopefully, we helped you in your search for the best Packers and Movers in Gurgaon. By following our tips, you should be able to sort out the unreliable companies and choose a moving service that will meet your needs. It is important to remember that research is key. Don't just take our word for it – do your own research, compare prices and reviews, and ask around.