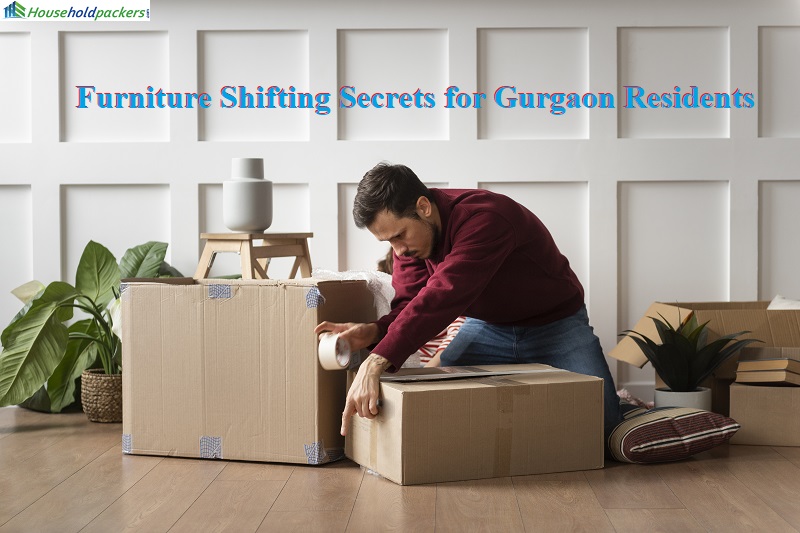 Shifting furniture can be a daunting task, especially in a bustling city like Gurgaon. However, with careful planning and execution, you can make the process smoother as well as more efficient. It is vital that you hire the best furniture shifting service in Gurgaon when you plan to shift your furniture. This will save you a lot of stress and the entire process of moving your furniture will become seamless.
Mentioned below are some furniture-shifting secrets for Gurgaon residents:
Always Plan - It is prudent to have foresight. Start planning your move well in advance. Create a checklist of all the furniture items you need to move and decide what you want to keep and what you can sell or donate. This will help you reduce the load and the cost of moving. When you know what you want to get done, you will pick up the vendors accordingly. Also, last-minute booking for furniture shifting in Gurgaon is always more expensive.
Hire Professional Furniture Shifting Service- Never try to hire people who are not fully trained to move your furniture. This can lead to breakage and you may face problems during the shifting process. Consider hiring only professional movers and packers in Gurgaon. They have the experience, manpower, and equipment needed to safely and efficiently move your furniture. Get quotes from multiple companies and choose one that suits your budget and requirements. You can even compare quotes given by different companies and then make up your mind as to which is as per your needs.
Always Go in For Insurance- Even if you need to pay a little more, it is beneficial to have insurance. Ensure that all your furniture is insured during the move. Professional moving companies more often than not provide insurance options. Having insurance can give you peace of mind in case of any accidental damage during transit. Furniture is expensive and you would not wish to bear the loss if anything happens to the same while moving it from one place to another.
Measure your Doorways and Hallways- Measure all doorways, staircases, and hallways in both your current and new homes. This will help you determine if your furniture can fit through them. If not, you may need to disassemble some items. For large and bulky furniture pieces like beds, wardrobes, and dining tables, it is better to disassemble them before you move them. This makes them easier to transport and can prevent damage. Make sure that the moving company uses high-quality packing materials such as bubble wrap, packing paper, and moving blankets to pack your furniture. They should properly wrap and protect the furniture. This is to ensure that no scratches or damage happens during transit. For delicate items like glass tables or mirrors, extra padding and protection should be done. They should be placed in specially designed boxes or crates if possible. If you live in an area with limited parking space or have a narrow lane, you should inform the moving company in advance. This way they can arrange for parking permits if necessary to avoid any kind of delays.
Labeling of furniture- The furniture pieces to be transported should be labeled properly. This will reduce any kind of confusion during the unpacking process. Also, the chances that things or parts of furniture get lost during transit will be minimized. Label all boxes and furniture pieces with their contents and the room they belong to. This will make it easier to arrange the furniture in your new home. A moving and packing company is mindful of all such things and makes sure that the client does not face the brunt of not labeling everything.
Communication- Communication is a key to efficient packing and moving of furniture. What all are your specific needs; you must communicate the same to the moving and packing company in a clear way. Maintain open communication with the moving team. Let them know about any specific instructions or concerns you have regarding your furniture.
Get Rid of Unwanted Furniture- If you have furniture you no longer need, consider selling or donating it before the move to lighten your load and reduce moving costs. There is no need to carry the stuff that you do not need. It is important that your place should be as clutter-free as possible. Keep important documents, valuables, and essentials like medications and toiletries in a separate box that you can easily access during the move and in your new home.
Check for Damages after Unpacking- Once your furniture is delivered and unpacked, inspect each piece for any damage. If you find any, document it and report it to the moving company immediately. Even if the moving and packing company is very careful, sometimes damages happen. If your furniture is insured, it becomes the responsibility of the moving and packing company to set things right.
So, these are some important furniture-shifting secrets for Gurgaon residents. Log on to householdpackers.com for safe, affordable, and efficient shifting of furniture in Gurgaon. By following these furniture-shifting secrets, you can minimize stress and ensure a smoother transition when moving within Gurgaon or to a new location. Don't forget to update your address with all relevant parties, including utilities, banks, and subscription services, well in advance of your move. This will ensure that once you move, things go rolling immediately.