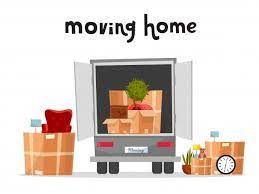 Moving or shifting base from one place to another is very stressful at times. And if you have small children it becomes all the more challenging with many dangerous things around in the house and the fact that you have no time to devout to your kid because of the move. The best way to deal with it is to opt for professional movers and packers offering childproof move, which will help in making your move effortless.
There are many Reliable Packers and Movers in Delhi and in other cities in the country which let you enjoy a stress-free move, while keeping your kids safe and out of trouble. Here are some tips for a childproof move:
• Safety:- When you have professional packers and movers in Delhi to get your move done, you can be assured that they will take special care of safety of children. However, it is always better on your part to keep the sharp objects and gadgets away from the reach of children. Similarly, chemical cleaning solutions and other harmful objects should also be kept aside in advance to avoid any mishap.

• Keep Kids Away from Bulky Items :- The kids should be kept away from the bulky items and from the workers while they are carrying such items. Also keep check of the heavy furniture and bulky appliances so that they do not topple down. Keep your children away from such objects. The best packers & movers in Delhi are skilled to keep check of these things easily.
• Schedule Packing when Kids are Away :- If you have the option of getting the packing done at a time when the kids are away at school or day care, you can have your childproof move at ease. However, that is not possible every time. So just see if you can have an elder to look after the kids while you oversee the packing.
• Keep Snacks Handy : The kids get all the crankier when they are hungry and sleepy. So you must keep snacks ready so that you can hand them over something or the other whenever they ask for. Moreover, a good nap is also required for kids. You must ensure proper arrangement to put the child to sleep if he/she gets cranky.
It is very hectic and troublesome to move, especially if you are doing everything on your own. But with Packers and Movers in Delhi, you can plan your move to be hassle-free home shifting in Delhi while ensuring the safety of your children.
You Might Also Like :
Packers and movers in India make home relocation easier! How?
Benefits of Hiring Government Approved Packers Movers in India