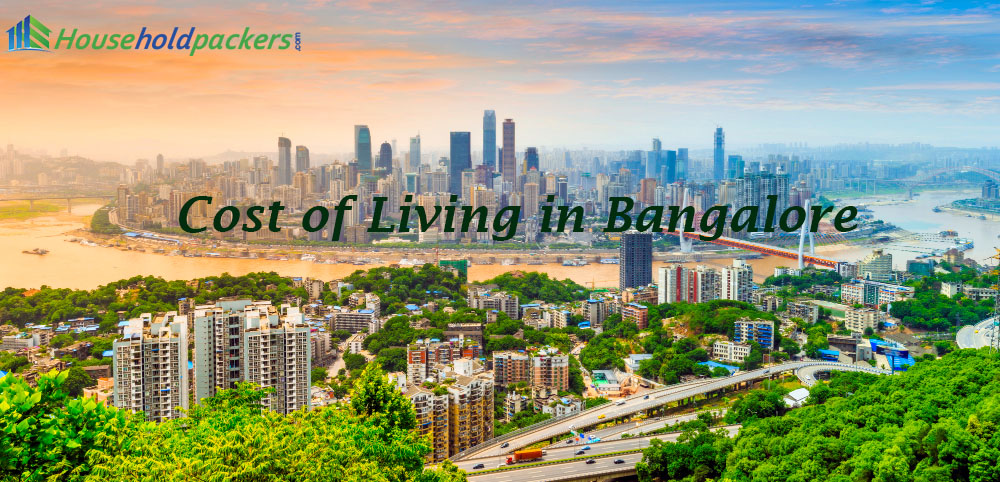 Though it can be difficult, moving to a new place is a crucial and exciting stage of life. Bangalore may be the best Indian city to relocate to if you need to leave your home to pursue a job or higher education. The Cost of Living in Bangalore is likely the first consideration when moving to this urban paradise.
Here, we want to offer you a clear sense of what it costs to live in the so-called "Garden City of India." it's a rapidly expanding metropolis with outstanding educational institutions, job possibilities, access to healthcare, and lots of open space. Relative to most Indian metropolises, the city is somewhat more affordable, although it still depends on your demands and way of life.
Is Bangalore safe for living?
Bangalore is among the safer cities to live in than Delhi and Mumbai. It is one of the safest places in the world for women in India because of the relatively low crime rate. Work-life balance is fantastic in Bangalore.
Things to know before moving to Bangalore
Before relocating to Bangalore alone or with family, take the following in mind:
When communicating with natives, language could pose a challenge. It could be not easy if you don't speak English or aren't multilingual.
Due to Bangalore's high cost of living, you might need to spend more money as you become used to the commute options. But after you've settled in, create a budget to control your spending.
Bangalore Metropolitan Transport Corporation (BMTC) buses are incredibly crowded during rush hours, making public transit unreliable.
Ten to twelve months' rent may be required as a security deposit when renting a home. Everything depends on the landlord and how well you negotiate. For tax advantages, make careful to have the landlord's PAN card plus signed rent receipts.
Select a rental home close to your workplace to reduce travel time and avoid traffic.
Water supply is a significant problem in several places. Many societies rely on water tankers to supply their daily needs, which places an additional financial load on the locals. Looking into these factors before relocating to a specific area is wise.
Bangalore is more expensive than places like Chennai or Hyderabad for eating out. Here, a variety of cuisines are conveniently accessible.
Some persons may incur additional costs as a result of moving to Bangalore. These expenses are unavoidable, though, considering the opportunities the city offers. By picking venues within one's price range and reducing unnecessary spending, one can wisely use their money.
Cost of Living in Bangalore 2023
Cost of living in Bangalore for bachelor
Here are a few elements that affect Bangalore's cost of living for bachelors:
Real estate costs and rent
In Bangalore, a single person can rent a one-bedroom apartment for about Rs 15,000 per month. To split the rent, they might also share the space.
Household costs
The typical monthly cost of home expenses will be in the range of Rs 10,000. It covers expenses such as domestic help and maintenance fees, plus utility costs like internet and energy bills.
Transportation
One can limit their transit expenses by purchasing a monthly bus pass to Rs 1,000.
Lifestyle
Bangalore provides many leisure opportunities, from affordable venues to opulent partying events. The expense for a bachelor or spinster will be approximately Rs 2,000 per day, depending on lifestyle preferences.
Cost of living in Bangalore for a family
The cost of living is expected to rise if you want to settle in Bangalore with a family. Living costs in Bangalore with children could be between Rs 40,000 and Rs 45,000 monthly. You can choose from apartments in Bangalore with 1 or 2 bedrooms for rent or purchase.
Household expenses
In a city like Bangalore, a family of four must pay between Rs 40,000 and Rs 50,000 per month for expenses like domestic help, school fees, and groceries.
Cost of transportation
Having a car will result in additional costs of about Rs 8,000 per month. However, the price might be as low as Rs 3,000 when using public transportation.
Cost of living in Bangalore for working couples
Because it depends significantly on their lifestyle choices, calculating the living costs for couples can be challenging. These costs can vary from one person to the next depending on geography and leisure possibilities.
A couple should be capable of keeping their household expenses to about Rs 35,000 after accounting for travel and everyday requirements. It could change depending on factors like internet costs, domestic help, electricity costs, transportation, and upkeep, to name a few. If the pair drives a car, the costs can go up slightly.
Several factors impact Bangalore's cost of living
The cost of living varies depending on household rent, transportation, utilities, and monthly groceries. The projected cost of living in the city can be determined by considering the following factors.
1. Accommodation
Most of your Bangalore living expenses are influenced by the neighbourhood you choose to reside. Although it's a good idea to select housing close to your institution or place of employment, you can take your particular requirements and expectations into consideration.
2. Food
Monthly meal delivery costs are part of Bangalore's cost of living for bachelors. The good news is that the city provides numerous takeaway choices via food-delivery apps. Purchasing two meals a day will cost you about $300, adding up to about $8,000 to $9,000 each month! If you want to save some money, this is best to either hire a cook or learn how to cook.
3. Groceries
Bangalore's grocery prices are pretty comparable to those in other major Indian cities. Should you frequently purchase meals, this cost will be negligible. Nevertheless, if you choose to cook, the cost of staples like rice, beans, and flour should be at most 6,000 each month.
4. Transport
Even though Bangalore's traffic might be a nightmare, there are still plenty of ways to get around the city. For your everyday journey, cabs, rickshaws, metros, plus buses are all readily available.
5. Utilities
Your standard of living primarily affects your utility costs. The price can increase if you combine power and an Internet connection with cable or Direct-to-Home (DTH) services.
6. Childcare and schooling
By this point, you may have a general notion of the cost of living in Bangalore for a bachelor, but if you factor in a child, things alter significantly. Some of the top universities are located in the city.
7. Shopping
From branded stores and malls to standard marketplaces, Bangalore has it all. Check out locales like MG Road, Commercial Street, Chickpete, and Majestic Market if you're seeking contemporary clothing and accessories.
8. Recreation
You might be excited to experience Bangalore's exciting attractions and nightlife. You may discover all the entertainment you require at Orion Mall and Mantri Mall, including theatres, dining options, game rooms, and other attractions. Each person's weekend cinema ticket will cost around $300. The Bannerghatta Biological Park, Wonderla, and Lalbagh Botanical Garden are just a few of the numerous amusement parks and tourist attractions nearby. You can maintain yourself entertained within the city on a $1,500 monthly budget.
Conclusion
The total Cost of Living in Bangalore for a single person, a couple, and a family is this. Additionally, the Bruhat Bengaluru Mahanagara Palike, or BBMP, offers free water, a reliable electrical connection, a well-connected bus transportation system, etc., to Bangalore residents.