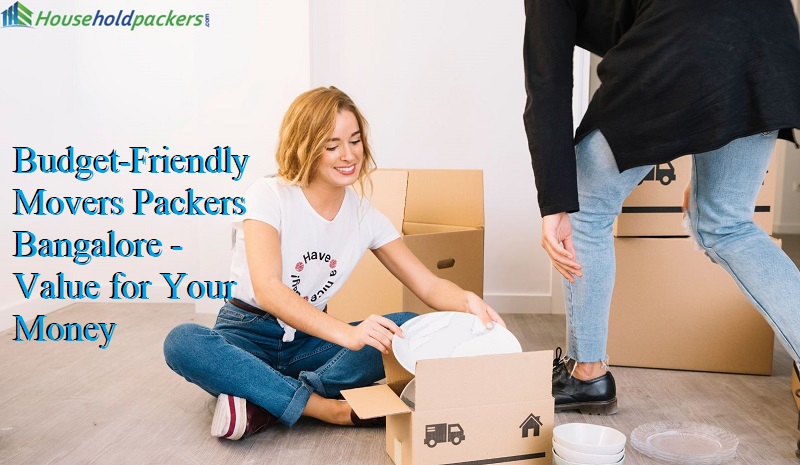 Finding good packers and movers in Bangalore can be a daunting task when you do not know how to start. To begin with, you can reach out to your friends and family for recommendations. However, if you are new to a city and do not know anyone whom you can ask, browse the web for recommendations.
For an easy and budget-friendly relocation experience, you can even log on to householdpackers.com. They provide packers and movers in Bangalore according to your requirement and budget. Always commence the process of hiring packers and movers in Bangalore. This will help you take an informed decision. The late-minute bookings for movers and packers in Bangalore can preclude your chances of getting good discounts or grabbing attractive deals. If you know someone who has recently moved in Bangalore, ask them for recommendations based on their experiences
Mentioned below are some tips that will help you hire affordable movers and packers in Bangalore:
Always Do Your Research- You will never be able to find the right mover and packer without doing enough research. Begin researching different movers and packers in Bangalore that offer budget-friendly services. Look for reviews, ratings, and testimonials online to get an idea of their reputation. Make a list of potential options and then contact them for quotes. Always request detailed quotes. Make sure the quotes include all the services you need, such as packing, loading, transportation, unloading, and unpacking. When you begin with incomplete information, you might end up more than anticipated.
Steer Clear of companies that Charge Extremely Less- This can be a red flag. Some companies charge less but this might even mean that they are offering poor quality services. In some cases, there might be hidden costs, and in reality, you will pay more. So, if a quote appears too good to be true, there can be foul play involved and you must not fall into that trap. Ask the moving companies in Bangalore to provide a breakdown of the costs. Make sure there are no surprises later on.
Insurance Cover- You should always purchase moving packing services that include the insurance cost. This will ensure that if anything happens during transit, or there is loss things are taken care of. Insurance is an integral part of packing and moving costs and you must not ignore it. This is important to make certain that your items are protected in case of any damage or loss. If possible, visit the office of the moving company to get a better sense of their professionalism and reliability. A reputable company will have a physical presence.
Verify the Credential of Moving Company- Ensure that the moving company is licensed and registered. This helps you avoid dealing with unscrupulous or unprofessional companies. Carefully read and understand the terms and conditions mentioned in the contract. Make sure you're aware of their policies regarding cancellations, delays, and damages. If you suspect that things are not orderly or there is something that looks fishy, avoid hiring such a company.
Do Not Shy to Negotiate- It is extremely important to negotiate. Nobody will hand over a great deal to you on a platter. You need to ask for discounts or deals. Don't hesitate to negotiate the price with the moving companies. Sometimes, they might be willing to offer a better deal to secure your business. Last-minute bookings can be more expensive. Try to plan your move well in advance to have more options and potentially better rates.
De-clutter- Get rid of the items that you do not need. This will help reduce the cost as unnecessary things will not be transported. The less you have to move, the lower your costs will be. So, disposing of stuff that you no longer need is without a doubt a good idea. Also, from a storage point of view, it is better to throw away stuff or sell stuff that you do not need. Bangalore is a big city where there is space constraint. So, it does not make sense to hoard stuff and then use your precious space to keep it.
Avoid Peak Season- The beginning of the year and the end are usually the busiest times. And if you plan to move during these times, you will pay more. So, it is better to plan your moving when the rates are low. When everyone seems to be in a hush to move, the prices will be higher. Always plan in advance as this will enable you to get a good rate. Also, with time on hand negotiating becomes very easy. Everybody wants clients and if they know that the customer is informed they go about the quotes accordingly. Being in a hush never pays in the long run.
All these tips will help you hire a budget friendly packers and movers near me. Nobody wants to be in a financial problem, just because they hired a mover packer that was very expensive. So, tread with caution and go in for a vendor that is within your budget.
Remember that the cheapest option isn't always the best, especially when it comes to moving valuable belongings. Focus on finding a balance between affordability and quality of service. By researching, comparing, and taking the time to make an informed decision, you can find budget-friendly movers and packers in Bangalore that offer value for your money.