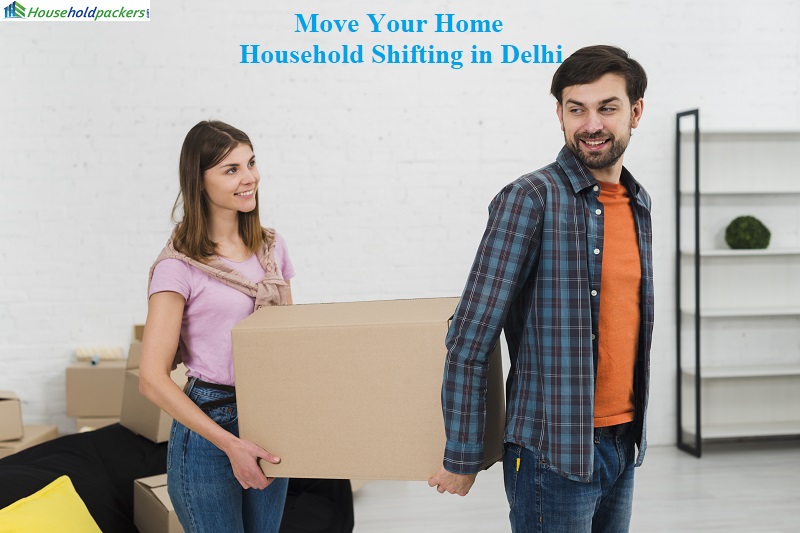 Moving can be an extremely strenuous process if you do not know how to go about things. For efficient household shifting in Delhi, it is vital to hire the services of a reputed over and packer in Delhi. There are several movers and packers in Delhi. Choose the one according to your requirements and budget.
Log on to householdpackers.com and choose a reliable mover and packer. They can be trusted for the best Household Shifting in Delhi. Always select a mover and packer after reading the testimonials. People usually post reviews after hiring the services of a mover and packer. This provides clients with an idea about the kind of services that they can expect. Choosing the best mover and packer in Delhi, or any other city, is essential to ensure a smooth and stress-free relocation experience.
Mentioned below are some tips that will help you select the best mover and packer in Delhi and make an informed decision:
Research and Shortlist- Start by conducting thorough research online as this will help you pick up the right vendors for your work. Look for movers and packers in Delhi through search engines, online directories, or recommendations from friends and family. Create a list of potential companies based on their online presence, reviews, and reputation. When you have a list of movers and packers, you will be able to select the ones that are ideal for you. Everyone has their specific requirements. It is important to choose the ones as per their need. Ask friends, family members, colleagues, or neighbors who have recently moved for recommendations. Personal referrals are hugely valuable and should be given a lot of attention.
Always Check the Credentials- Verify the mover and packer company's credentials, such as licenses, insurance, and certifications. Ensure they are registered and authorized to operate as a moving company. Confirm if they are affiliated with any industry associations or organizations, as this can indicate their professionalism.
Compare the Quotes given by different Movers and Packers-Contact at least three or four moving companies on your list and request written estimates. Be sure to provide them with accurate information about what exactly are you looking for. This will enable them to give you accurate quotes. There should be no hidden charges. Compare the quotes based on services offered, pricing, and any additional charges. Beware of overly low quotes, as they may indicate something fishy.
Check the Experience of the mover and packer- Always go in for an experienced mover and packer. This will ensure that you have less hassle and that work is done seamlessly. With an experienced company, you get efficiency in operations. This is much much-needed thing in current times. So, rather than going in for a newbie, it is ideal to opt for a company that holds considerable experience in this work. Also, with experience, you can be sure that there will be fewer delays. An experienced mover is more likely to handle your belongings with care and efficiency. Don't hesitate to ask questions about their process, packing materials, equipment, and the timeline for your move. Clarify their policies on insurance coverage, especially if you have valuable or fragile items.
In-Person Inspection- Invite the shortlisted companies for an in-person inspection of your belongings. This allows them to provide a more accurate estimate and assess any potential challenges during the move. If possible, visit the mover's office in person to assess their professionalism and check the condition of their equipment and vehicles.
Friends and Family Referrals- If a person has hired a moving and packing company, he or she will be able to guide you better about which company to hire. Referrals are the best as with them you know that the person has experienced the level of services and can tell you with experience.
So, these are some tips that will help you in choosing the best mover and packers in Delhi. It is better to be vigilant and take action when the time is on hand. When you do not read reviews or be proactive in your search for a good mover and packer, you can end up with a company that is not efficient or that offers shoddy service.
Pay a lot of heed to how the representatives of the moving and packing company communicate with you. Good customer service is a very big indicator of a reliable and efficient moving company in Delhi. Also, look for any unresolved complaints or disputes with the company through consumer protection agencies or the Better Business Bureau. If a company has lot of complaints against it, it is a big red flag and you should steer clear of hiring such a mover and packer.
Remember that the cheapest option may not always be the best choice. If a moving and packing company is charging you way less than the market rate, it means that there is a loophole. A company that is good and offers quality service will always know its worth and offer competitive pricing.
Focus on finding a reputable and reliable mover that offers reasonable pricing and good customer service. By following these steps and conducting thorough research, you can increase the chances of selecting the best mover and packer in Delhi for your relocation needs. So, do not feel scared do your research and get in touch with a reputed moving and packing company near you.